Wac Arts interviews Kandaka Moore on her time on the Diploma course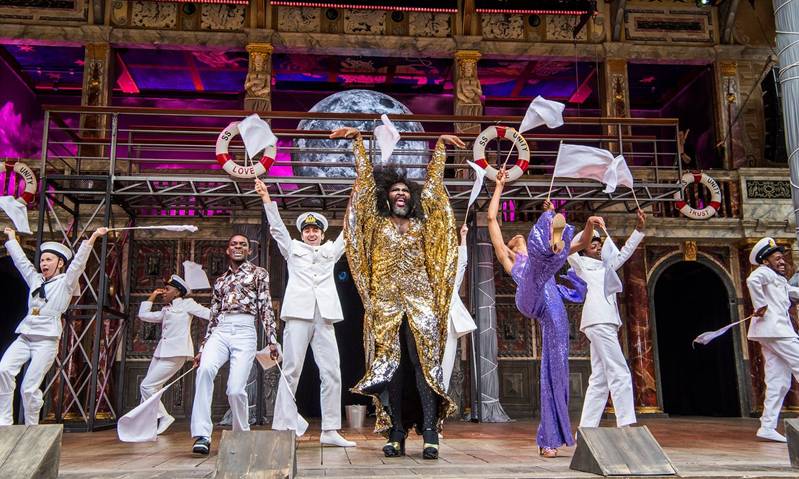 Disco diva … Le Gateau Chocolat as Jester Feste in Twelfth Night. Photograph: Tristram Kenton for the Guardian
What attracted you to Wac Arts?
I was accepted to study at NYCDA but needed to raise the funds to travel to New York first. To keep myself trained until I left for the Big Apple, I decided to sign up for a course and came to the Diploma auditions at Wac Art. When I received the timetable for the Diploma, I just "fell in love." All I wanted to do was perform and my dream was on this timetable. So I decided to stay in North London, instead of going to New York. It was the best decision ever and I have absolutely no regrets.
How has the time at Wac Arts supported your professional career?
The tutors and team have such a loving energy that I didn't expect to have coming to a Drama School. I've come across drama school teachers in the past who just want to break you. The tutors at Wac Arts were completely the opposite. They just wanted you to do well immediately.
The other big plus about Wac Arts is that the tutors are industry professionals. Working with them was the best thing. They live the reality and then bring it back to us to learn from. They're a great networking system.
What was a struggle at times was finance. When I first started I thought "OK, I have a scholarship but how am I supposed to pay for this course and live and eat?" Wac Arts have a lot of support systems which helped me get through.
What made the training so special?
It's not too classical and that was my issue with other Drama Schools. I didn't want to do classical all day, I wanted to do something that felt closer to home. At Wac Arts you do everything – you hit every single genre."
Looking back, what was the most valuable thing that you learnt at Wac Arts?
Being at Wac Arts was so inspiring. The tutors were full or encouragement and I left confident that I could go out and do the things that I wanted to do.
Read the latest review of Twelfth Night here.