Coronavirus (COVID-19)
Latest Information
In line with the UK Government guidance issued on Monday evening 17th March, we are now taking steps to play our part in the fight against the spread of the Coronavirus.
Wac Arts has always been safe haven for everyone, especially those who are vulnerable and at risk and our thoughts are with all of our community at this time.
However, as of 09:00 Wednesday 18th March, we made the difficult decision to close the building to the public and temporarily suspend our on-site provision and services.
We as a team are working hard to see what we can do to support remotely and will update our website as soon as we have more information for you.
The following page will be used as a single point of information for all of our Wac Arts community. We will update this page with latest updates and information as and when it is available.
Please follow the link below to latest UK Government guidance on Coronavirus:
https://www.gov.uk/government/topical-events/coronavirus-covid-19-uk-government-response
Information for our Young People and Communities
We will be suspending Junior and Senior Wac Arts until further notice. Our aim is to resume delivery as soon as possible. We will email you further information as circumstances change. If you require further information then please email Info@WacArts.co.uk
Diploma
Diploma will be suspended until further notice and all showcases and public performances are cancelled. If you require further information then please email Steve.Medlin@WacArts.co.uk
Youth Inclusion
All programmes have been suspended. We are currently reviewing how we can offer some services remotely (notably our buddying and transitions service). We will be in touch with families individually to review options on a case by case basis. Once we have established new ways of working, we will look to expand our virtual provision to our wider community.
Please contact us via email Wonderwac@WacArts.co.uk
Information for Building Partners and Space Hire Clients
We are following government advice and asking our own staff to work from home wherever possible. Our Building Services team will be operating a skeleton staff until further notice.
We aim to remain open for you to access the building if you deem it critical, if this is the case please email Glenn.Middleditch@WacArts.co.uk asap. This is subject to us having fit and well staff (and also those of our cleaning contractor) to open safely. However we strongly recommend you follow government advice and minimise social contact.
Inclusive Performing Arts and Media Training
Weekend and evening enrichment programmes, summer and holiday projects and a full-time professional training course in the Old Town Hall, Belsize Park in the borough of Camden. Wac Arts has a wide range of halls, studios, rehearsal facilities and meeting rooms for hire. Increasingly recognised as one of London's top venues for performing arts clientele and a creative hub for our community.
"Wac Arts means an expanded life. A better life. A chance to open up with likeminded people and grow as a person. That's what I felt in the eleven years I've been here"
John Gaine, Senior Wac Arts student and Wac Arts Ambassasor
News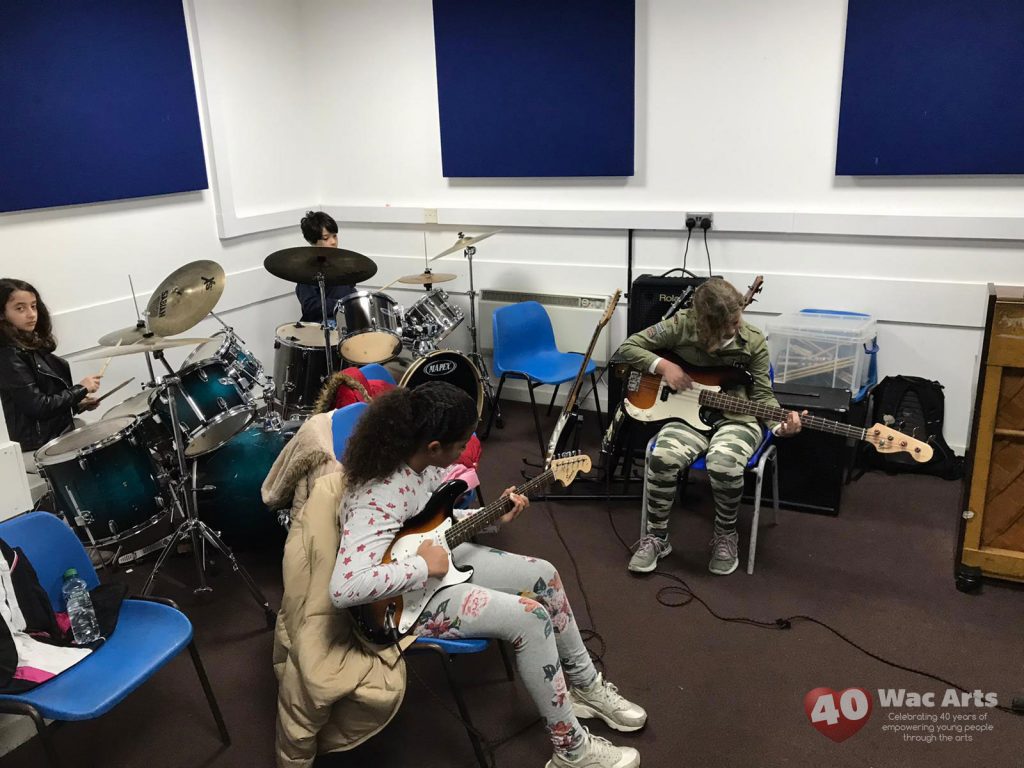 We are delighted to announce that the Ronnie Scott's Charitable Foundation have awarded a grant to support Wac Arts Music…