Justina Cruickshank
Chair
Appointed Chair in October 2020, Justina is Chief Operations Officer (COO) of co-working and flexible office provider, The Brew and brings extensive experience of building and growing an organisation to high performance. As COO, Justina supports the CEO and engages in strategy and its implementation. Her responsibilities on the Leadership Team are overseeing operations, communications, member experience, and recruitment, HR and culture. Justina is Vice-Chair of the Electoral Reform Society where she line-manages the Chief Executive and deputises the Chair. Justina's responsibilities as Vice-Chair include ensuring the effective management and administration of the Society as well as oversight of governance matters and risk management. Justina has been on the board since 2015 and was lead for its member engagement, and diversity and inclusion work. She also advised on the construction of its new five-storey building.

A passionate advocate for diversity, Justina has also launched her own company, Heady Mix, a subscription book service and publisher that showcases writers and stories from underrepresented groups including women, racial and ethnic minorities, LGBTIQ+ and people with disabilities. As part of her work, Justina advocates for more diversity and inclusion in literature and creates campaigns that raises awareness of the challenges facing underrepresented groups and builds allyships in new audiences. Through Heady Mix, Justina has made a diversity pledge that will see schools in London, the North West and Scotland donated books that decolonialise history and highlight historical figures from underrepresented and minority groups.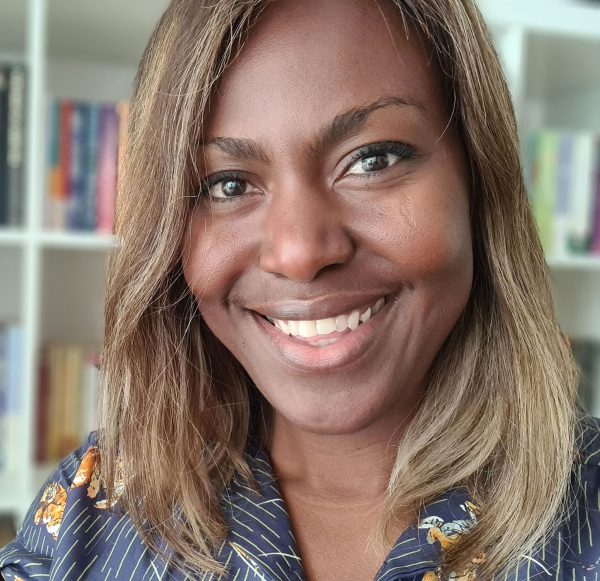 Aradhna Tayal
Aradhna is a strategic consultant and leader in media, events and engagement. She brings together extensive experience in the broadcasting, arts and technology sectors, with a passion for industry development to better reflect, represent and influence society.

In 2022 Aradhna was appointed Director of the OKRE Summit, a new flagship annual event bringing together the entertainment industry and the charity sector for greater social and cultural impact in entertainment content. Formerly at the BBC, Aradhna is Director of Radio TechCon, the UK's audio and radio technology conference. She is a Fellow and former trustee of The Radio Academy, committee member of the Royal Television Society, London and former Chair of the Jury for their student awards.

Aradhna has led events, initiatives and strategies across the creative industries. Her portfolio includes BBC Shorts, Creative Cities Convention, the Film and TV Charity, the Worldwide Association for Women Journalists and Writers, AudioUK, Sadler's Wells and the National Theatre.
DOROTA DOMINICZAK
Dorota grew up in Poland and came to the UK in late 1990s. She is a qualified ACCA Accountant with a master's degree in Economics. She originally trained as an Auditor before moving into charity financial management.

Whilst working at the Victoria and Albert Museum, she oversaw commercial growth through the diversity of income streams and repositioning of core trading as part of the Museum's ambitious Future Plan phase.
She then moved to the Alexandra Park and Palace Charitable Trust, a large charity based in North London, during a £30m capital project and commercial growth period, she supported complex governance improvements programme, and worked collaboratively with the fundraising team to secure several critical recovery grants during the Covid-19 pandemic.

She is currently working as Finance Director at the UCL Students' Union. She is also responsible for compliance and regulatory requirements, governance, procurement, investment management, banking arrangements, insurance, and fundraising. She reports to the Union's Board of Trustees, Finance Committee and Governance Committee.

Dorota regularly supports several charities campaigning for equality, diversity, and inclusion, and she is passionate about working and developing young people.
Margaret Gorman
Margaret Gorman is an international executive with over twenty years of experience in finance and human resources. She has been working at Citigroup since 2004 with a variety of roles in Europe, Asia and North America, most recently supporting the Global Consumer Business in an analytical human resources role.

Margaret joined Citigroup after completing her MBA and MA at the University of Pennsylvania at The Wharton School and The Lauder Institute. Prior to business school, Margaret's work experience included strategy and advisory roles at Charles Schwab and Dresdner Bank.

A graduate of Pomona College, Margaret grew up in Indiana. She developed a lifelong love of art and writing which culminated in her first self-published work in October 2018. She wrote, illustrated and self-published the children's picture book All Animals Count in five countries, raising funds in partnership with a conservation charity to save valuable ecosystems worldwide. Margaret can often be found wandering the Thames path between her home and her studio, searching for good light.
Martin Summersgill
Martin began as an architect and later switched to representing organisations that need new buildings to be designed and built – inevitably involving many other related issues. Over time Martin has migrated towards the third sector, from organisations such as commercial developers and airports, to senior-level positions in universities, research institutes and, currently, as Director of Land & Estates for the Epilepsy Society, located in Chalfont, Bucks..
In the past, Martin has also been a school governor, has helped a retirement home with its expansion plans, and participated in local activities to safeguard the quality of our built environment. Martin has lived in many areas of London during the past 35+ years, including Camden and Tufnell Park, and now lives in Kennington. He is an avid Londoner, following its ever-changing built environment, and seeing its future success as inextricably linked to the opportunities we give to our young people.
When not in London, Martin is never happier than when sitting in the rain on a sailing boat in the middle of the English Channel.
nicola clements
Nicola is a theatre professional with a people-centred practice, working to enable the theatre industry to operate with both care and financial resilience. Most recently she lead Camden People's Theatre as Interim Executive Director and previously spent over a decade working in fundraising and event management at the Royal Shakespeare Company.

Nicola grew up in deepest, darkest Somerset, dreaming of the kind of creative opportunities available to young people through Wac Arts. She is determined to open as many doors and leave as many breadcrumbs as possible to help more of us find their way in to the arts earlier.
Swag Ganguly
Vice Chair
Swag is the Community Trustee at Wac Arts and is a Belsize Park resident. He is deeply committed to Wac Arts' vision of empowering young people through performing arts and in ensuring that the Wac Arts' iconic building remains relevant and accessible to the local community.

Swag is a partner at Evercore, an independent investment bank, and has over 20 years experience in raising finance for corporates, private equity firms, infrastructure sponsors and governments. He was previously a managing director at Rothschild & Co and qualified as a chartered accountant with PwC. Swag has a BA and MA in Economics from the University of Cambridge.

He holds a number of non executive roles including as a trustee of London Durga Puja, a Hindu charity, and a member of the Marie Curie London Brain Game committee. In his spare time, he enjoys singing and is a member of Boyesh, a band that performs regularly at Wac Arts during the Dusserah and Diwali festivals.
lAO LEE
Young Trustee
Lao first came across WAC when she decided to try out an Aerials class for the first time in 2019. Not only did she fall in love with it, but she saw the importance that WAC holds for young people across London.
Lao has a background working in regeneration and community placemaking, arts funding, and theatre. She also freelances as a writer for Theatre and TV., with a passion for championing underrepresented voices and increased access to the arts.
When not working, Lao loves being at the piano, doing a jigsaw puzzle, or trying to pet the (often unfriendly) neighbourhood cats!