Our Board of Trustees
---
Liz Cleaver (Chair and Member, IOWA Building Committee)
Liz had a 26 year career at the BBC first as a producer/director in radio and television and then 12 years as a senior executive. She has wide-ranging experience of programme making, commissioning, strategic leadership, organisational development and digital transformation. She was instrumental in launching BBC Knowledge, the forerunner of BBC 4, setting up the interactive capability for all factual and learning programmes and as Controller, BBC Learning, responsibility for the BBC's learning output and activity.
Awards include 4 BAFTA's.
Having left the BBC in 2010 Liz now works as a digital media consultant. She has been a trustee of several charities with an emphasis on public engagement and digital transformation including; Historic Royal Palaces, The Imperial War Museum, The Reading Agency (Chair) and The Royal Free Charity.
---
Andrew Shaw (Vice Chair and Chair Finance Sub Committee)
Andrew was raised in Hampstead and has lived here most of his adult life. At school, he was an active participant in drama productions after which he pursued a commercial career in media.
Over the last twenty-five years, Andrew has worked as part of the senior management team at Discovery Channel Europe, Liberty Global's TV business in Japan, at PRS for Music and at global news agency, The Associated Press. He is currently Managing Director at ECA International and Advisor to Fine & Dandy Musicals, co-producers of "20th Century Boy The Musical" based on the life and story of Marc Bolan and T-Rex.
---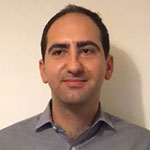 David Blake
David is completing his MBA at London Business School where he focuses on technology and entrepreneurship. He has experience working for Google as well as a number of tech startups where he has led their expansion into new markets through building partnerships. He started his career as a Strategy Consultant at KPMG focusing on the Telecoms, Media and Technology sectors.
---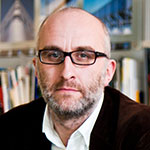 Jolyon Brewis BA(Hons) BArch RIBA FRSA. (Member, IOWA Building Committee)
Jolyon is a Partner with Grimshaw Architects LLP where he has acquired a broad experience in the delivery of high-profile major projects across multiple sectors. He has held Managing Partner and Chief Executive positions within the practice, and led Grimshaw through significant organisational change.
Jolyon was the Lead Architect for Eden Project and The Laboratory at Dulwich College, a new science building with facades designed in collaboration with Peter Randall-Page RA.
Jolyon is currently leading design teams on the expansion of Heathrow Airport, new Eden Project destinations in China and a technology innovation centre in London. Jolyon is a Trustee of The Charleston Trust, an independent charity whose main purpose is to inspire audiences about the legacy of the Bloomsbury Group.
---
Julieanne Gilbert
Julieanne is Human Resources (HR) Director for City Lit providing strategic and operational leadership since 2016.
Prior to this she was Deputy HR Director at London Business School for 10 years having previously held senior HR positions at Chevron Texaco and Harrods covering all aspects of Human Resources. Julieanne is an experienced generalist HR professional with expertise in the complete employee journey. She has a Master's Degree in Personnel Management and is a member of the Chartered Institute of Personnel and Development (MCIPD).
---
Lew Hodges (Member, Finance Sub Committee and IOWA Building Committee)
Lew is a creative organiser of people, money and organisations, specialising in financial and strategic management for charities and not-for-profit organisations.
Until recently he was the Chief Operating Officer for ACEVO, where he made a major contribution to a turnaround situation. For the ten years prior to that, he was the COO at the Leadership Foundation for Higher Education, where he guided strategic development and implementation; and as company secretary he managed the LF's internal governance.
In previous lives, Lew has been the Director of Finance and Resources at Arts and Business, the Head of Finance at the National Theatre, and the Director of Finance and Resources at both Arts Council England and Sport England.
---
Rosie Hytner (Chair, Wac Pack)
Rosie read drama and education at Cambridge University. She was an associate Director of a West End PR consultancy and then ran her own PR company for 17 years.
In the past 12 years, Rosie has helped raise over 3 million pounds for charities including Wac Arts, Mousetrap Theatre Projects, Planting Promise, Drive Forward Foundation, the National Theatre and the British Heart Foundation.
She is also a trustee of Mousetrap Theatre Projects.
---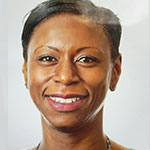 Christine Kinnear
Christine is a social marketing professional whose work includes tripling the number of local authorities committed to tackling climate change and a host of national campaigns covering issues as diverse as fuel efficient driving, well-being and the need to address poor air quality.
For almost a decade, Christine has been an active school governor. As Chair of Governors (2011-16), she was at the forefront of taking the school from being judged to be Failing to 'Good'. She also led several capital projects, including the creation of a new Early Years Foundation Centre.
Christine now works as a freelance strategic marketing consultant and is the founder of With Insight, a programme to increase the number of black students successfully applying to Russell Group universities.
---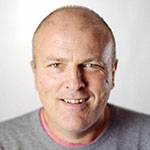 Paul McMahon (Member, Finance Sub Committee)
Paul is a Chartered Accountant and has worked as a commercial Finance Director for the last 25 years. Paul's senior operating experience started with large multi-national companies such as Reebok and Nike, before moving into VC-backed and small/medium sized businesses. He has been CFO at ustwo, a global digital design and product group for the last 8 years.
During his career, Paul has built up a wealth of experience in financial reporting, planning and forecasting as well as cash and balance sheet management, change programmes and refinancing exercises and looks forward to bringing some of that experience and knowledge to Wac Arts.
Originally from Manchester, Paul moved to London in 1985 and has adopted it as his second home.
---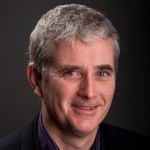 Mark Malcomson (Chair, Programmes Sub Committee)
Mark has been Principal/CEO of City Lit, Europe's biggest adult education college, since 2011. Previously, he was the Director of Executive Education at London Business School and President of the New York Institute of Finance. He possesses a Bachelor of Law from the University of Edinburgh; a Diploma in Legal Practice from the University of Strathclyde; and a Masters in International Relations from the University of Kent.
In addition to chairing the Programmes Sub Committee at Wac Arts, Mark's other roles as governor/trustee include the global leadership think-tank Fred Forum in the USA and Chairing the Board of Trustees for the Open College Network London.
Mark received a CBE in the 2017 New Year's Honours List for services to adult education.
---
Board Fellows
---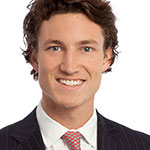 Kasper Hellberg
Kasper comes from a background in investment banking where he focused on the energy and infrastructure sectors. He spent two years with JP Morgan's Natural Resources team in London, and later moved to Danske Bank to help set up their new corporate finance practice in Norway. Kasper is an MBA 2019 at London Business School and has been active in the start-up space supporting several early stage companies with their strategic roadmaps and product development.