An innovative programme that explores exciting and progressive technology
Unique and bespoke arts and media workshops empowering 12-18 year olds with mild/moderate disabilities and at risk of isolation. Enabling our students to have a creative and collaborative voice through the use of assistive communications and new media.
Promoting fun and friendship amongst young people across the UK!

About the project
Wac Arts Interactive is an exciting new media project, designed to get young people with mild to moderate disabilities out and about, making friends and having fun. Aimed at 12-18s with a passion for new technology, Interactive encourages creative working with assistive communications and new media.
Interactive sessions offer young people the opportunity to meet new friends, develop their skills in inclusive technology and to explore new possibilities. The group meets weekly during term time and for workshops in the holidays. They also travel across the UK on a series of project trips to share knowledge with young people at different organisations and work towards an online network of empowered young people with disabilities and professionals.
Wac Arts Interactive is an ideal platform for young people looking for direction to follow their passion and develop their creative media ideas. We enable the young people involved to stay at the forefront of the ever-changing world of technological innovation, preparing them for work and further education choices as young adults and challenging current perceptions of young people with disabilities.
The Interactive group works in radio and television production, animation, music technology, DJ and VJ-ing, film-making, 3D printing, App and game development, video mapping and a host of leading edge technical areas. Innovation is key and the sharing of ideas, crucial to the ethos of fun and friendship running through the project as a whole.
Learning through shared experiences also develops communication, social and independence skills, so important for building confidence for the future and independent living. Young people are central in the project's development and will steer its direction over the coming years. Participants will embark on various trips across the UK to train young people and staff from different organisations, promoting personal and social development and enabling fun and friendship opportunities for all involved.
"I would like to say a huge thank you to all at Wac Arts Interactive for giving my daughter the time of her life. I have never known her so happy and to have enjoyed herself so much, which makes me very happy too! We shall be beating a path to your door come Autumn."
Parent of a Wac Arts Interactive participant.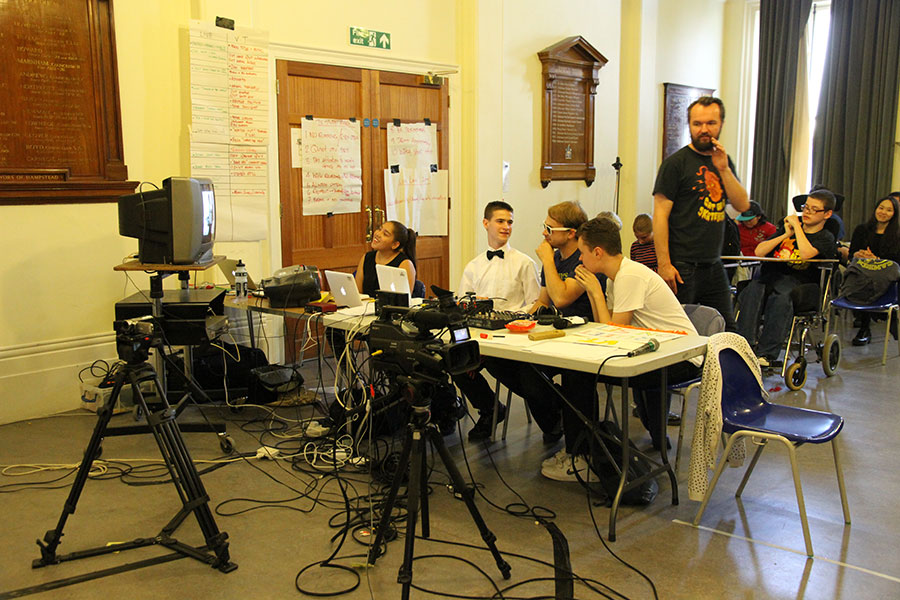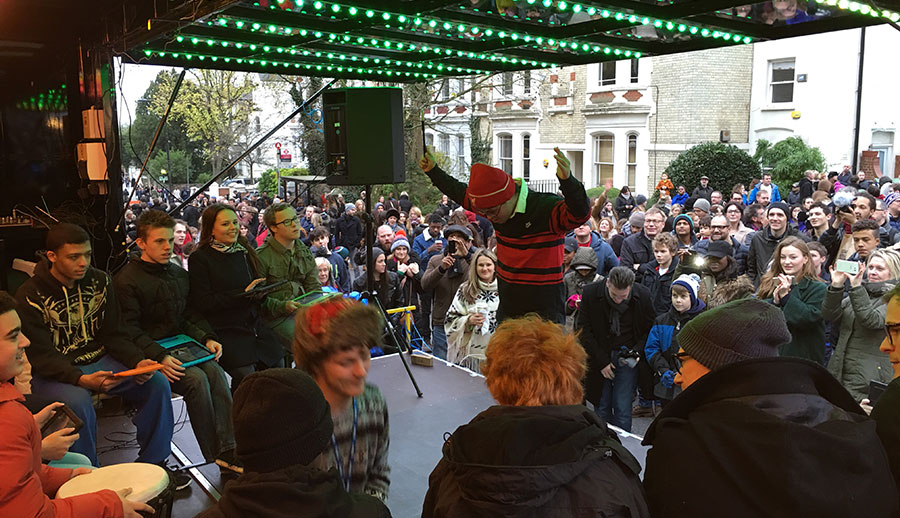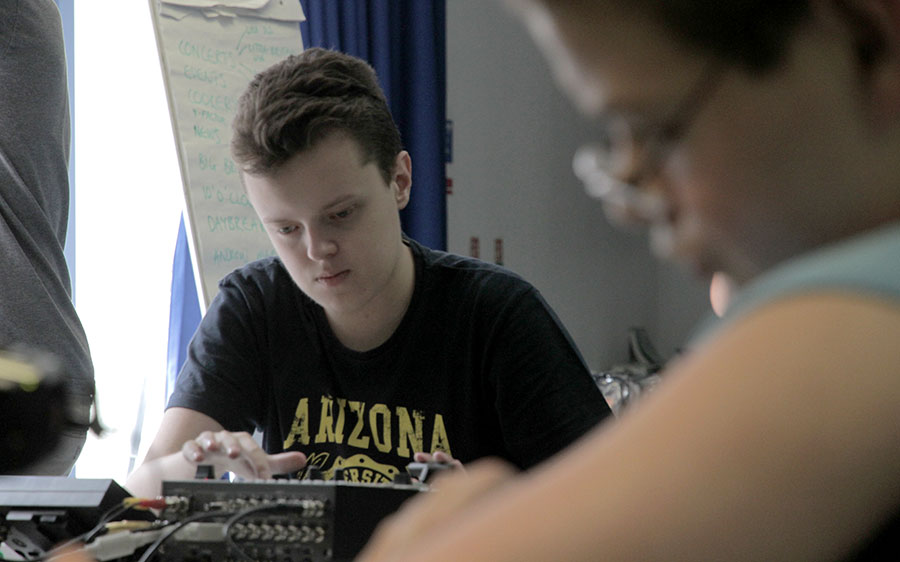 Staffing and facilities
We have a fantastic team of experienced staff and the building is fully accessible with three lifts providing access to all floors. There is reserved parking for users with disabilities and all of the main spaces are equipped with hearing loops to enable students with disabilities or other access requirements to use all our facilities.
As well as being able to access all the Wac Arts studios and arts facilities, we have a wide range of specialist equipment for young people with special educational needs and disabilities.

News
Wac Arts offers high-quality access to the arts for people who face the worst barriers to participation. We are...
More of our recent work
WA Interactive has had a busy year so far!
Wac Arts Interactive have been really busy during the first few months of the year! January, February and March saw them get up to all kinds of fun things. They created their own amazing green screen movies using FX Studio – and for those of us not in the know they've created an absolutely fantastic tutorial video on how to create your own!
Then in January and February the projects focused on self-advocacy – through the theme 'Being Your Own Hero'. Through a series of brilliant animations that took inspiration from football fights to corrupt super computers, WA Interactive looked at important issues like standing up for yourself and ensuring that your views are respected by others.

Bring Your Own Hero
Easter saw WA Interactive premiering their brand new Pirate Radio station called Seven Seas FM. Sponsored by Captain Jack's Pirate Patches, there was a special feature on The Pirates Wrestling Federation, a detailed weather and travel report for any sailing pirates, a hearty quiz for the jovial mateys and some live performances, with the official release of the ground breaking Pirate single, 'Give me the rum and loot'.
It sounds like they've had a fantastic few months and we can't wait to see what they get up to this Spring!

How to join
Wac Arts
Wac Arts Interactive
Old Town Hall
213 Haverstock Hill
London NW3 4QP
General enquiries: 020 7692 5878
Email: Interactive@WacArts.co.uk
This programme is fully funded and provided free of charge to all young people aged 12-18yrs.
Wac Arts Interactive is a three-year project funded by BBC Children in Need.