We are delighted to introduce our new Artist in Residence,
Seana Brennan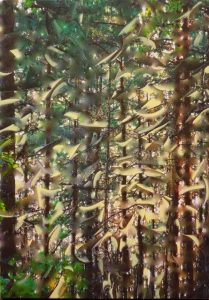 FRESH AIR is an exhibition of Seana's work, to be shown in the Atrium space at Wac Arts in the Old Town Hall, during the months of June and July 2016.
FRESH AIR is inspired by Seana's travels, both abroad and in the UK. It largely comprises work completed in the last year featuring her photographs from time spent in Estonia and Morocco, although you will see the English countryside also appearing in her work. Seana was keen to capture an impression of what she had seen and has digitally manipulated her photographs for this show, before applying paint, in order to achieve this.
Private View: Thursday 9th June 2016
6:30 – 8:30 pm – Wac Art, the Old Town Hall, 213 Haverstock Hill, NW3 4QP
RSVP – hayley.butler@wacarts.co.uk
Exhibition: Thursday Evenings from June 6th – July 28th 2016
6:00 – 8:30 pm – Wac Art, the Old Town Hall, 213 Haverstock Hill, NW3 4QP
Free Entry- Open to the public
---
About local artist Seana Brennan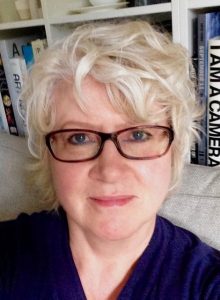 "I am delighted to be showing my work in collaboration with Wac Arts this year as Artist in Residence for June and July. I am a local artist and have long been aware of the work that the organisation does for young people. When I discovered the full breadth of its offer, I felt I must do something, however small, to support its aspirations. Every piece that is sold will benefit Wac Arts, and it will benefit me too in allowing me to continue my work and show in a vibrant local setting"
Seana Brennan
Over many years Seana has been using two mediums, photography and acrylic paint, in her work. The contrast between the apparent split-second of reality captured in her photographs and the leisurely, textured plasticity of the paint is something that Seana particularly enjoys exploring. She is consistently drawn to images of texture, light and shadow and, as a result, her work is often quite close-up. Much of her work is situated in the landscape, but she is often led by literature, as well as creating 3D pieces that may then inform work in 2D.
Seana completed her degree in Fine Art at the University of Hertfordshire and has regularly exhibited for more than ten years, both in group exhibitions and solo shows.
20% of sales from the FRESH AIR exhibition will be donated to Wac Arts, supporting programmes for young people.
For further information about Seana Brennan please visit her website at www.seanabrennan.com
Please contact Hayley Butler for any further information on the Wac Arts AIR programme and if you are interested in being a Wac Arts artist in residence. Hayley.Butler@WacArts.co.uk.