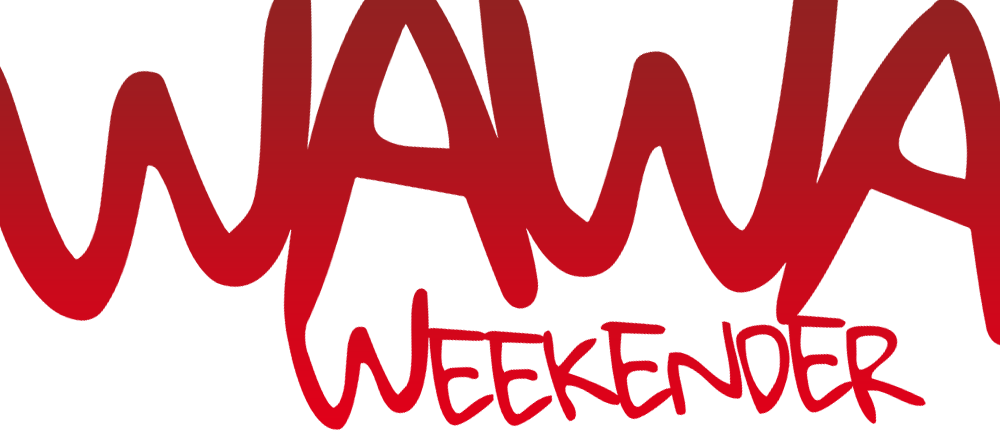 WAWA Weekender
Explore, Discover, Celebrate
26th–28th July 2019
Wac Arts is celebrating 40 years of empowering young people through the arts. Annually, we work with over 1,000 5-30 year olds, and our beautiful home has a footfall of 120,000. Wac Arts celebrates diversity; inclusivity is at the heart of everything we do.
Back for a third year, the annual 3 day festival of arts and events at the Old Town Hall is celebrating Wac Arts 40th Birthday and the buildings 140th Birthday. The festival will also commemorate the rich heritage of change-makers who made history within the Old Town Hall.  A place where suffragettes stood and rallied support; where Lord Pitt gave an anti-racism speech and the Nigerian Women's league held their first dance; where The Scratch Test Orchestra and Madness play their first gigs; the place where the Independent activists held the Belgrano Inquiry; and where, in the 70's the Gay Liberation Front held a disco in the main hall where many LGBT balls had been held since the 40's as Hampstead continued to become a place actively supporting the LGBT movement and LGBT rights.
The festival will include a symposium, workshops, performances and parties – all programmed to inspire innovative thought and practice, celebrate the catalysts for change that have gone before, and inspire the change-makers of the future.
Wac Arts will become an inclusive hothouse of creativity for three days this summer.
We will be going live every Friday with each day of the festival so keep an eye on our socials and the website for teasers, tickets and information. Please share the Weekender info to your networks and help us celebrate 40 years of empowering young people to change their worlds through the arts.
@wacarts | #LoveWacArts | #WAWAW | #WeAreWacArts
Ticket Pricing
Money raised through the Weekender will unlock opportunities for young people to experience the transformative power of the arts. To keep the Weekender as accessible as possible the majority of the events are pay what you choose allowing you to go for free or pay a small donation with a small number of events at a fixed ticket price.

Friday 26th
Saturday 27th
Sunday 28th
---
Friday 26th July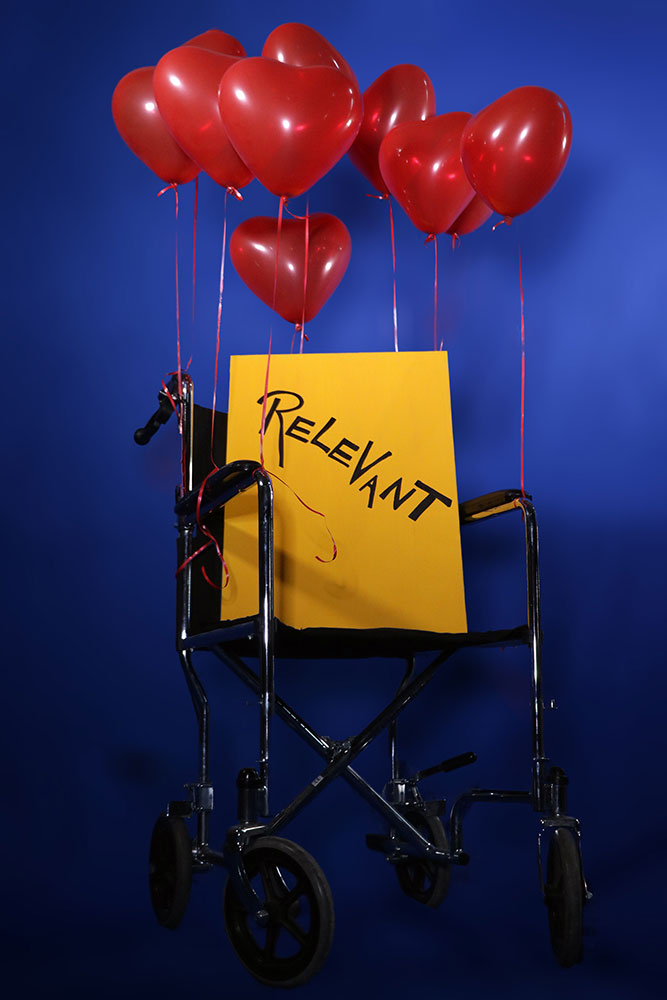 Symposium – Is it Relevant?
2pm-3.30pm | Free | Open to all ages
Book your ticket
As the Arts Council reveals its intention, within its emerging ten-year strategy, to fund arts and cultural activity based principally on how relevant it is to audiences, we at Wac Arts invite you to participate in a panel discussion to platform and explore what it means to enable relevant and outstanding inclusive and diverse arts practice.
On the afternoon of Friday 26 July, 2-3:30pm, within the WAWA Weekender, we will convene a panel discussion, inviting respected arts and cultural leaders to discuss the importance of diverse and inclusive arts practice – what it means to create an environment and/or develop an ecology that enables everyone to access the arts, on a personal or professional level.
For 40 years, Wac Arts has provided relevant arts opportunities for a diverse range young people (many of whom may face barriers to participation in the arts): to engage in high-quality training and participatory arts; to access pathways into the performing arts industry; to develop as active and culturally literate citizens and as successful parents to the next generation of Wac Arts participants.
As we look forward to the next 40 years, we ask you to join us in a conversation to highlight the continuing relevance of inclusive and diverse arts practice for future generations.
The panel will be chaired by Ingrid Mackinnon and will take for the format of five-minute presentations, followed by a Q&A session, including questions from young people at Wac Arts.
Ingrid Mackinnon's movement direction credits include #WeAreArrested (Royal Shakespeare Company), Fantastic Mr Fox (associate movement – Nuffield/Lyric), Kingdom Come (Royal Shakespeare Company) and #DR@CULA! (Royal Central School of Speech and Drama). She is also assistant choreographer and rehearsal director for Uchenna Dance. She is currently Head of Dance at Wac Arts for the Professional Diploma in Musical Theatre.
Panel Members
Celia Greenwood (Royal Central School of Speech and Drama Teaching Diploma, MA Performing Arts) is co-founder of Wac Arts and was CEO until 2016. She has taught drama extensively for many years in schools, colleges and universities, including on all Wac Arts courses. She is also an Arts Mentor, giving career advice and support to many developing artists including Wac Arts students. Celia has also run a number of training programmes in drama teaching, youth arts and workshop leadership skills. She is currently Head of Post 16 Drama at Wac Arts College, which she helped to set up in 2014, and is working as a consultant to develop new youth arts projects.
Steven Kavuma theatre director and playwright. He is also the founder of the Diversity School Initiative and graduate from Royal Central School of Speech and Drama.
Steve Moffitt is the Chief Executive of A New Direction (AND), the lead Bridge for London – a strategic role to connect children and young people, schools and communities with art and culture. Steve is passionately committed to developing innovative creative change programmes for young Londoners, with over 25 years experience of work in the arts, educational and community settings.
Valerie Ebuwa is a freelance dance artist, writer and model based in London. Amongst others she's recently worked with; Vincent Dance Theatre, Clod Ensemble, Holly Blakey, Eddie Peake, Tom Dale and Rhiannon Faith. As well as her blog, Valerie writes for I am Hip Hop magazine; a printed and online publication championing Hip Hop culture. She is a panel member, host and mentor of Woman SRSLY; a female-led performance platform, which has recently been featured in i-D magazine, Ladybeard Magazine and It's Nice That.
Patrick McGeough is CEO and Trustee of Para Dance UK. As one of the CEO of Para Dance UK Patrick's aim is to promote and develop Para Dance as a sport and leisure activity across the country and to raise the standard of instructors and competition in the UK and internationally at all levels.
---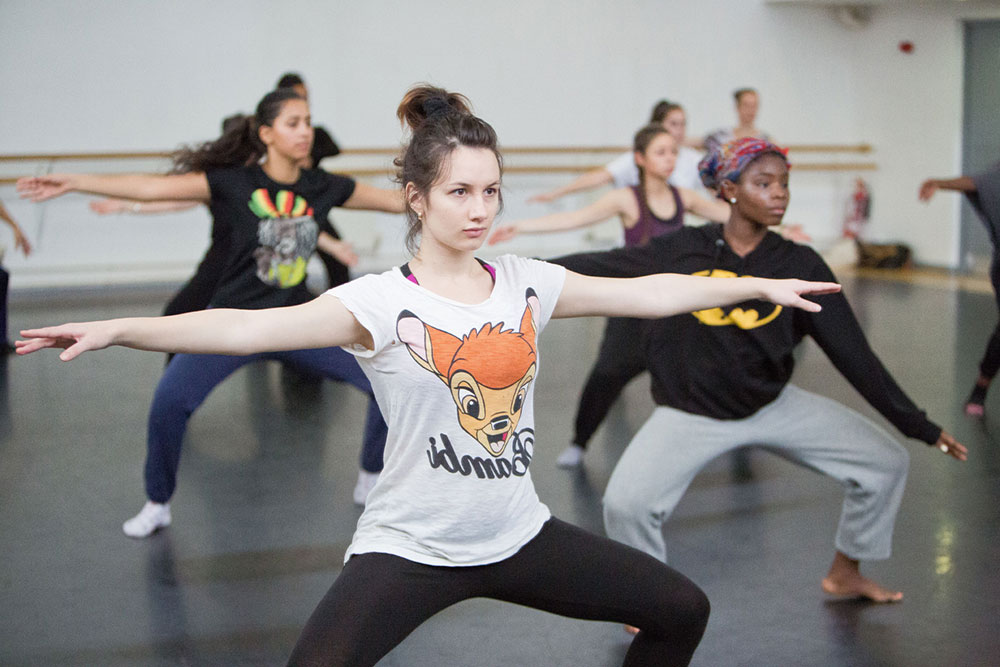 Para Dance Workshop: Showing Everyone Can Dance!
4pm-5.30pm | Free | Age 13+
Book your ticket
After the Symposium where an expert panel will be discussing inclusivity and diversity in the arts. We invite you to find out more about inclusive dance with the Para Dance UK team. Para Dance UK wants to make sure that EVERYONE can dance and the Para Dance workshop at Wac Arts on Friday 26th July 2019 is a chance to experience dance in a fully inclusive setting. Inclusive dance opens up many doors to people as a fun, recreational activity. There will be a mixture of fun social dance styles all aimed to seed the possibilities of dance in your own arts practise or as a new hobby!

---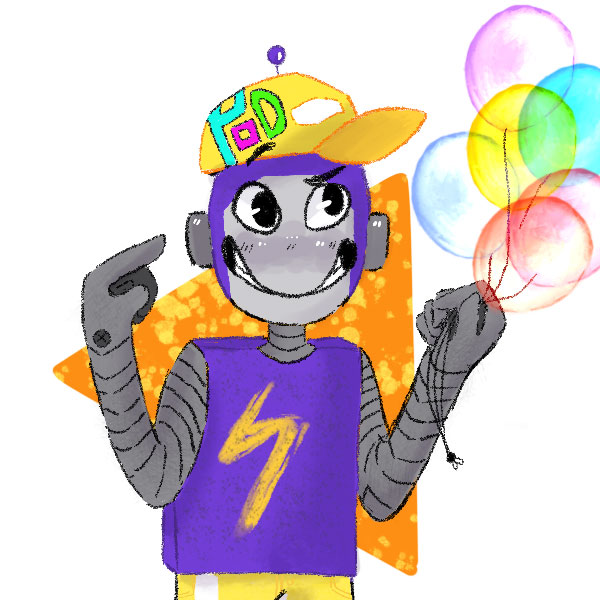 Pod's Birthday
6.30pm-8.30pm | Free | Open to all ages
Book your ticket
Join us for a relaxed participatory show to celebrate Pod's 3rd Birthday. Expect a fun evening of interactive gaming using assistive technology, giving you a taste of the award winning and pioneering work developed at Wac Arts. You will also get the chance to see the impact that this work has on the inspiring young people who attend the programmes.
Who is Pod?
Pod was created by young people at Wac Arts to be your guide in the exciting world of assistive creative technology. Pod hosts a collection of ideas in the Wonder Pod, an exciting toolkit for young people, youth workers and arts practitioners that demonstrate how to best utilise tablet apps and assistive technology for creativity, having fun and forming friendships. Developed, written and designed by students with disabilities at Wac Arts, Wonder Pod is a collection of workshops, advice and guidance for anyone using accessible technologies in arts and media activities.

---
Saturday 27th July
Saturday is a celebration of the heritage of the Old Town Hall which with an exhibition, story cafes and the Liberation Disco! It is also a chance for us to offer a range of professional development, family and "just for fun" workshops. A chance to try something new or polish an existing skill.
Keep checking back on this page as we will be adding more workshops over the coming weeks!
The Workshops
Wac Arts is a creative hub for the local community and associated artists; A place where artists and young people connect, collaborate and develop their skills and practice.
Wac Arts encourages young people to try new things and have the confidence to take risks – using the infinite power of the arts to unleash their extraordinary potential.
On Saturday 27th July, Wac Arts offers a day of workshops selected to support young people's professional development and to explore new art forms. There will also be workshops and activities for families as Wac Arts partners with Para Dance UK to provide a workshop that is fully inclusive and accessible to all.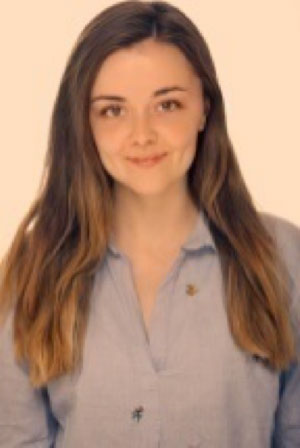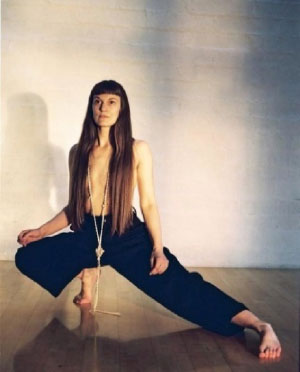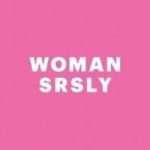 Woman SRSLY: Get Noticed – Marketing Your Work
Led by: Grace Nicol & Alice White
11am-1pm | £7 | Age 16+
Wac Arts Town Room
Book your ticket
Performance platform Woman SRSLY presents this invaluable marketing workshop for performing artists. Gain insight into marketing your art based activity and projects from industry professionals. Learn top tips for navigating promoting your work as an independent artist. Find out the best ways to market whilst saving time and money for arts projects to make your work sustainable.
This workshop is open to all genders.
About Alice White
Alice White graduated from Trinity Laban with a first class BA Hons in Contemporary Dance, and an MA in Dance Performance from the University of Chichester. Alice is currently the Lead Press and Communications Officer at the Royal Academy of Dance and, having held similar roles at The Place and Trinity Laban, has an in-depth understanding of marketing & communications in the arts. Alice also choreographs and performs, having shown her work at venues including the V&A museum, The Place and at Brighton Fringe.
Social Media
Twitter: @alicewhite33
Instagram: @_alicejoan
Website: alicewhite.net
About Grace Nicol
Grace Nicol is the founder and Artistic Director of performance platform and network, Woman SRSLY. As well as being an independent artist, Grace is the Digital Content Officer for The Place Theatre. Along with Chris Dudley, Grace is also the founder of Upright Fools, a company which offers creative marketing and press solutions for Arts projects.
www.grace-nicol.com/woman-srsly
www.uprightfools.com
@womansrsly
@uprightfools
#womansrsly #uprightfools

---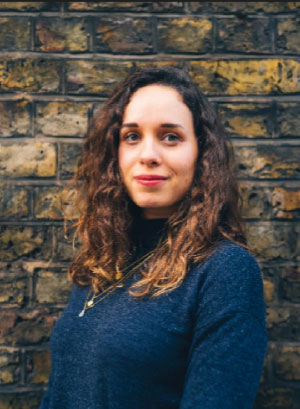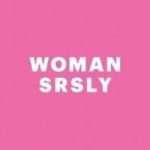 Woman SRSLY: Self Producing – Learning to Talk About Your Work
Led by: Jess Greer
2pm-4pm | £7 | Age 16+
Wac Arts Town Room
Book your ticket
A session for performing artists looking to learn the basics of producing work and building your career. You will look at practical and efficient ways of project organisation such as budgets, timelines and contracts, as well as ways to approach and build connections with venues and audiences. This practical session will focus on key foundations that will allow you to produce your best work.
This workshop is open to all genders.
About Jessica Greer
Jessica Greer is a Dance Producer with 9 years of Industry experience, working with organisations such as Hofesh Shechter Company, Dance Umbrella and The Royal Opera House. Jessica is currently Programme Manager at The Place, where she works with the Theatre and Artist Development team to develop a year-round programme of work, as well as supporting artists in all stages of their career.
Website Info
https://www.theplace.org.uk/theatre-and-artist-development
www.grace-nicol.com/woman-srsly
@womansrsly
#womansrsly

---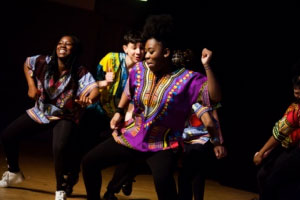 Afro-Fusion with Patience James
4pm-6pm | Free | Age 14-30
Wac Arts Dance Studio 1
Book your ticket
4pm-5pm: Chat with Patience James
A chance to have an informal discussion with Patience James about dance, her training and career.
5pm – 6pm: Afro-Fusion Workshop
Afro-Fusion is a highly energetic dance genre that draws on the traditions of African, hip hop and other club cultures. It is advised to have some dance experience.
About Patience James
Patience James is one half of the dance duo GOP Dancers and graduated from the Wac Arts Diploma in Professional Musical Theatre in 2013. Since then, she has worked as a dancer, choreographer and dance tutor specialising in Afro-Fusion and Contemporary Dance Styles. She is the founder of dance company Afro In Heels and recently choreographed the Wac Arts performance at Move It 2019.

---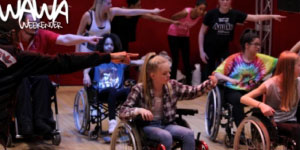 Para Dance UK – Dance For All
3pm-5pm | Free | Open to all of the disability community from ages 6-96
Wac Arts Dance Studio 1
Book your ticket
Always wanted to know if you could dance like on Strictly Come Dancing? Want to see if you have the moves like Diversity? Have you been told 'no' because of your disability? Then join Wac Arts and Para Dance UK and say yes! Join us for 2 hours of fun dance activity open to everyone – including your dad! Let us show that we can all dance!
---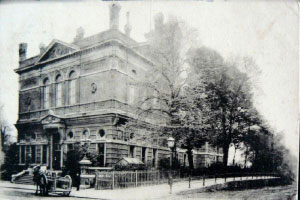 Heritage Space
10am-5pm | Free | Open to all ages
Wac Arts Small Hall
No ticket required.
The Heritage Space will host a workshop, Story Cafes, an exhibition, the LGBTQ+ Youth Choir Performance and more.
This project is part of the National Lottery Heritage Funded project –Wac Arts Connecting Communities.
10am – 12pm: Exhibition
The fascinating history of the Old Town Hall will come alive on the Saturday of the Weekender. The Heritage Space will become it's own art installation as artist Mark Jeffrey's merges the old and the new, celebrating the key moments in the Old Town Hall's 140-year history whilst encapsulating the vibrancy of the young people who attend Wac Arts today.
1pm and 3pm: Story Cafes
Members of the community share (hi)stories of the Old Town Hall and may even tell you a tale of their own experiences of the building.
4.00pm-4.45pm: LGBTQ+ Youth Choir Performance
Wac Arts has partnered with London Gay Men's Chorus and Sing Out for a LGBTQ+ Youth Singing and Song writing project that has been working towards the performance at the Weekender.

---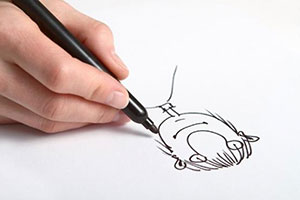 Cartooning Workshop
2pm-3.30pm | Free
Wac Arts Small Hall
Book your ticket
Elizabeth Hay, an experienced Cartoonist who attends the University of the Third Age based at Wac Arts, will be running a cartooning workshop. Elizabeth will combine story telling with making a cartoon strip on the theme of outsiders. Attendees will get the chance to create a cartoon strip and display it after the session. Elizabeth says 'One of the joys is that people are astonished at how little time it takes to create wonderful things and we will be able to set up a display of their work'.

---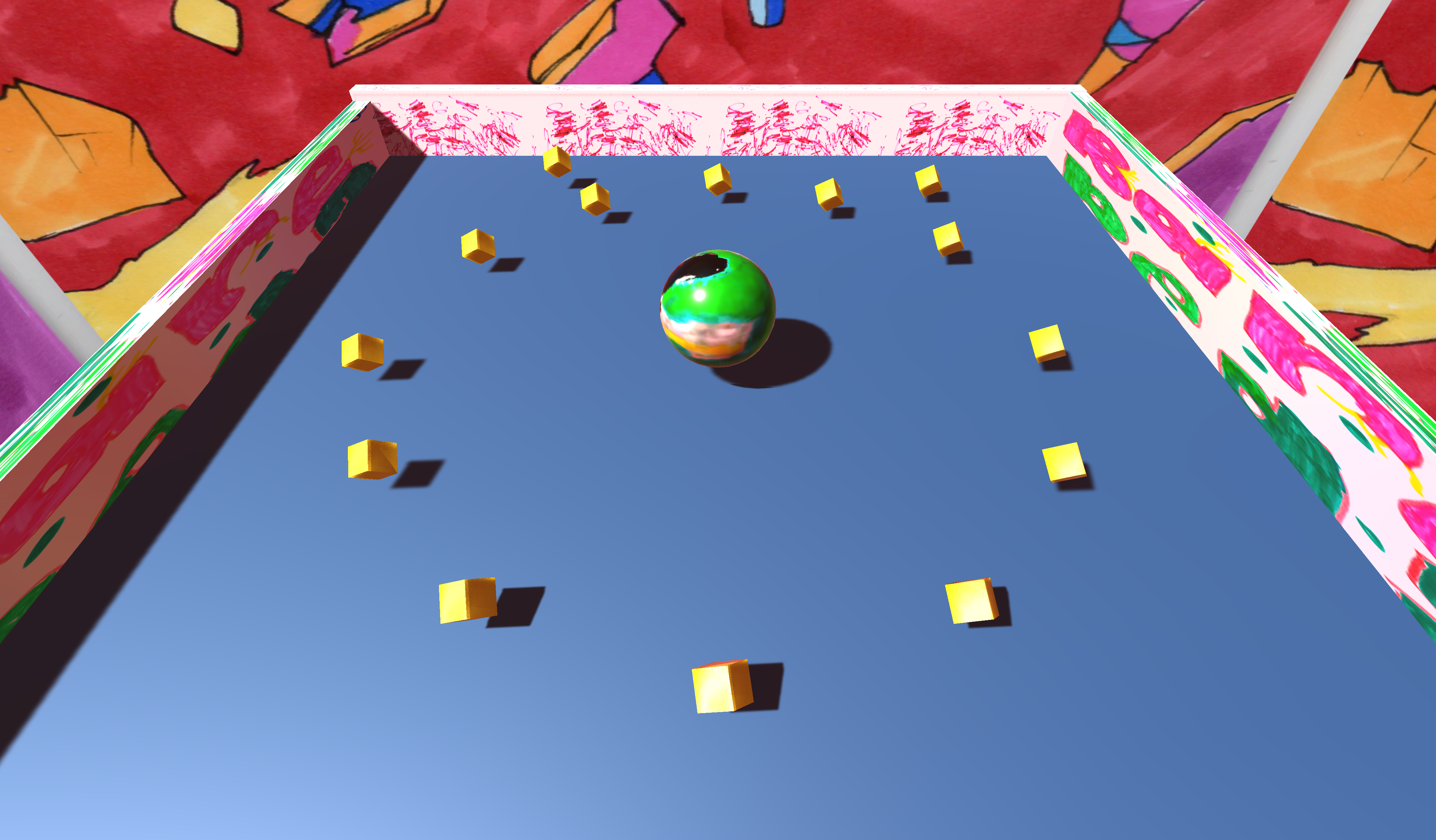 Bare Peas Gaming Session
2.15pm-3.15pm | Free
Wac Arts Drama Studio
No ticket required.
Come and try this award-winning active video game, created by the young people from Urban Motivation at Wac Arts. This unique game has a focus on increasing active minutes and healthy living. Prepare for fun! This game is fully inclusive, and we welcome everyone to come and play.

---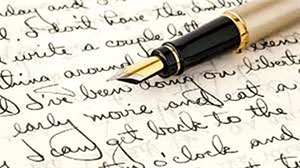 Echo Chambers Writing Workshop with Bisola Elizabeth Alabi
3.30pm-4.30pm | Free | Age 14-30
Wac Arts Drama Studio
Book your ticket
This workshop is an introduction to writing for new and emerging writers of all levels of experience. The workshop will be looking at mythology and generation with fun group activities around these themes to get the creative juices flowing. This is a relaxed and fun workshop to show all participants that all have the ability to start writing and an avenue to get your voice heard.
About Bisola Elizabeth Alabi
Bisola is a Playwright who is currently an Associate Playwright at the Bush Theatre under the scholarship Project 2036 and has been working on her duet show, 'Exceptional Promise'. She has gone on to Co-Found Next Up Talent showcase, which was hosted at the National Theatre Studio. She has been shortlisted for the Bafta Rocliffe film competition, The All3Media/Debbies Award and the James Graham Sketching playwriting competition. Her work has been featured under Soho Theatre, ATC, Oval House, Almeida Theatre and ADF/National Theatre. Recently, her work has been featured as part of the Oberon's Hear Me Now audition monologue book collection and ADF Brexit Talks collection.
@bisilizzy (instagram) @ElizaAlabi (twitter)

---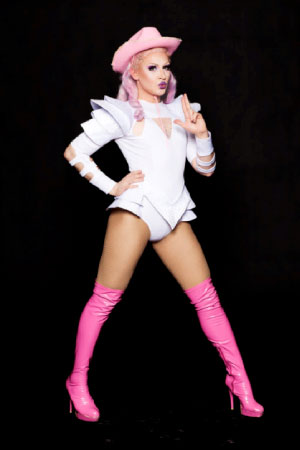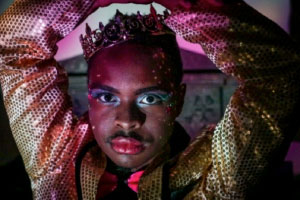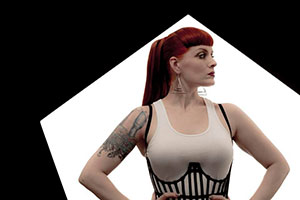 Liberation Disco
Doors Open 7.30pm | First Act 7.45pm | Last Entry 10.30pm | £8 early bird/£15 general release | Age 18+
Book your ticket
A late-night party, thrown by Wac Arts, to celebrate Hampstead Town Hall's place in the history of supporting and celebrating the LGBTQ+ movement. DJ set by Ana Matronic (Scissor Sisters) and cabaret acts including Dolly Trolley Drag and London's biggest boyband, London Gay Men's Chorus.
About Ana Matronic
Ana Matronic has made a profession out of soundtracking the good times in life. Whether onstage as a member of pop phenomenon Scissor Sisters or on air as Radio 2's Doyenne of the Disco, Matronic has made a name for herself by not only being able to curate an eclectic musical journey, but by also putting words to the experience, bringing the audience into the music and bridging the gap between performer and listener.
About Dolly Trolley
Bonkers, delightful, 100mph. Dolly Trolley is a burlesque drag sensation known for high energy, fierce dance moves, ludicrous comedy parodies, and luscious legs. She's a drag brunch hostess, drag aerobics instructor, the producer of Cabaret Sauvignon and a common feature in London cabarets and international festivals. She's certainly a versatile queen, and most commonly reviewed: "I'm exhausted just from watching".
A little snippet of the history…
1977
In 1977 the famous drag theatre troupe BlooLips, founded by Bette Bourne, gave their first ever performance here, at Hampstead Old Town Hall.
1972 – 1974
In 1972, just five years after the 1967 Sexual Offences Act was passed, the West London branch of the radical Gay Liberation Front put on a disco at Hampstead Town Hall.
1947 – 1955
Between 1947 and 1955 Hampstead Town Hall hosted a series of fancy-dress balls arranged by the Hampstead Arts Society. In a write up of the 1947 ball, The Sphere newspaper declared "Hampstead goes gay."
To read more about the LGBTQ+ history of the building visit www.wacarts.co.uk/heritage
---
Sunday 28th July
The last day of the Weekender is the 40th Birthday Celebration. The original programme Senior Wac Arts will be sharing their work over two shows in the afternoon and Ché Walker's Revolution will close the festival with an array of exciting performances – including some-one offs that will only be seen at this event! Don't miss it.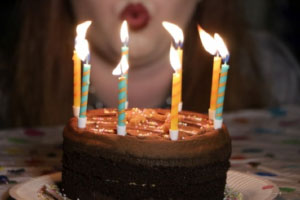 Capsules
2pm-2.45pm | Free
Wac Arts Main Hall
Book your ticket
A digital experience devised by the young people at Wac Arts exploring the idea of sending messages through time. Senior Wac Arts is the original programme starting in 1978 for 14-26-year olds.

---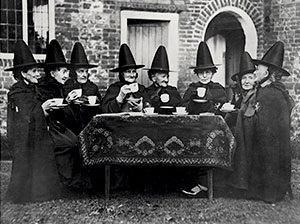 Camden Covens
3pm-4pm | Free
Wac Arts Main Hall
Book your ticket
Live performance of text, song and physical theatre from Senior Wac Arts.
Senior Wac Arts is the original programme starting in 1978 for 14-26 year olds.

---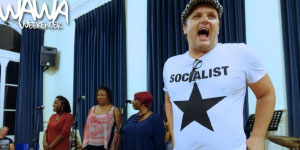 Birthday Revolution
7pm-8.30pm | £15 (refugees go free!) | Age 16+
Wac Arts Main Hall
Book your ticket
Closing the festival on Sunday 28th is a special edition of Revolution. Running since 2012, the Revolution is a loose alliance of poets, singers, playwrights, rappers, actors and musicians coming together to perform in aid of Wac Arts.
Past acts have included; Olivier Award Winner Sheila Atim MBE, Hamilton lead Jamael Westman, RnB hero OMAR, Television Award Winner Danny Dyer, Musician Alex Garnett and Wac Arts Patrons Ann Mitchell and Simon Callow.
The Birthday Revolution will be extra special as Ché Walker (alum and tutor at Wac Arts) has curated a night full of vibrant and exciting performances, including many one-offs that won't be seen again! Alum from the different eras of Wac Arts will take to the stage along with industry professionals who have supported the organisation over the years.

---
---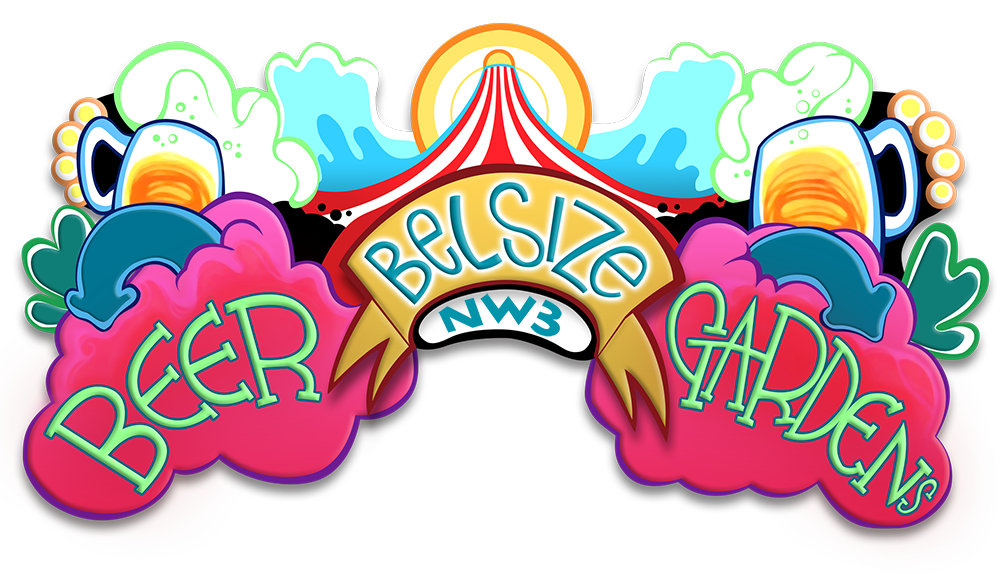 Wac Arts is opening the first Belsize Beer Gardens, a new pop up onsite at the Old Town Hall. The gardens will be open from the 14th June in the lead up to the festival and will be the perfect place to relax over the Weekender! The Belsize Beer Gardens will give the community a chance to kick back and relax in a very unique space near Belsize Park station.
Wac Arts have teamed up with London beer sommelier James Kellow to bring you a new beer garden to North London at their home in leafy Belsize Park.
James and his team will be pouring his curated pick of London's best beer for the good folk of NW3 and beyond on Thursday and Friday nights and all across the weekends on Haverstock Hill. They'll also be serving Nightingale's cider and Longflint craft bottled cocktails alongside a small but perfectly formed list of wines and Prosecco.
No garden party is complete without something to eat though of course and alongside the bar will be some street food treats starting with KERB favourite Bian Dang's bao and Taiwanese bento boxes.
Every drink you buy unlocks opportunities for young people to experience the transformative power of the arts.
The Belsize Beer Gardens will officially be open on Friday 14th June 2019 and will run through to September.
Opening Times:
Wednesdays–Fridays: 5pm-11pm
Saturdays: 1pm-11pm
Sunday: 1pm–10.30pm
Facebook: @BelsizeBeerGardens
Twitter: @Bel_BeerGarden