It's just over a week till Wac Arts' Festival of Commissions, showcasing a series of specially commissioned new works from six celebrated international dance artists, as well as facilitating important discussions around the role the arts can play in rebuilding our health and our society post-pandemic.
We do hope you are able to join us (both in-person and online) for our fabulous, free Festival Weekend, on Sat 24 and Sun 25 July 2021.
Wac Arts at Castlehaven: Festival of Commissions Day 1
Our third commission was awarded to professional dancer, Hakim Saber for Dance Skate Jam. Audiences will be able to experience this work on the opening day of our Festival of Commissions Weekend, Saturday 24 July. Dance Skate Jam is an exciting and innovative fusion of popular dance forms and roller skating. The pandemic and lockdown have changed day-to-day life and for a dancer, with limited opportunities to work, Hakim has explored new ways in which to express himself creatively. Featuring a spoken word artist and music producer, Dance Skate Jam explores the cultural significance of roller skating in the black community, reflecting on the past and looking to the future.
Dance Skate Jam is being performed at Castlehaven Community Centre on Saturday 24 July between 1.30pm and 3.30pm, along with roller-skating, music and impromptu dance-offs. We'd love for you to join us, bring your skates or just feel free to watch! Let us know you're coming by signing up via this link.
At home with Wac Arts: Festival of Commissions Day 2
On Sunday 25 July , Wac Arts invites local creatives and artists to join us for an hour-long panel discussion exploring the healing power of the arts. Supported by the Young Camden Foundation, this friendly, informal discussion will start at 1.30pm to examine how creativity promotes positive mental health in challenging times.
If you'd like to be part of the discussion, please join us at Wac Arts or online via Zoom by booking your place here.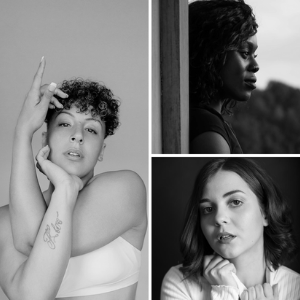 After the Panel Discussion, our celebration of commissioned artists continues with Wac Arts' alumna, Kloé Dean. Kloé is the founder of MYSELF UK DANCE COMPANY, an all-female collective of exceptional dancers promoting empowerment, ambition, individuality and self-worth through the medium of hip-hop.
Kloé has selected two of her company artists, Harriet Mason and Fatima Tchalimbo, to join her on her journey with the just launched Wac Arts Dance Company. Over the past 6 weeks, Kloé, Harriet, Fatima and our young dancers have created two new pieces as their response to Covid-19.
Harriet, Fatima and our Dance Company will showcase these 'new works-in-progress' to Wac Arts' young people at the Old Town Hall NW3 on Sunday 25 July from 4.00pm. You can be amongst the very first to see these pieces too by joining us, or watching the live stream from MYSELF UK DANCE'S YouTube channel, which will be followed by a special Q&A with Kloé herself. She will share insights into her company and support available for female talent in the industry.
Sign up to see Kloe and our Wac Arts Dance Company live in action by clicking here.