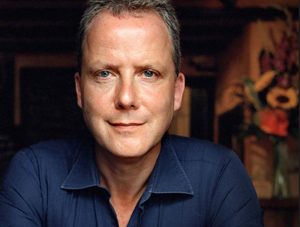 We are excited to announce that the episode of BBC 4's 'Any Questions?' on the 20th of December will now be hosted by BBC News correspondent and presenter, Julian Worricker. Currently working as a presenter for 'Any Answers?' on BBC Radio 4, as well as the BBC News Channel, Julian has been part of various programmes such as 'You and Yours,' 'Worricker on Sunday,' and 'Weekend' on the BBC World Service. A renowned journalist, he has covered several international news stories as well as domestic ones, such as the UK General Election and the Royal events.
First broadcasted on the 12th of October, 1948, 'Any Questions?' travels throughout the country, and occasionally to Europe, at the invitation of local organisations, where the audience can ask a group of diverse panellists questions of their choice. Topics have ranged from global warming, the role of information in politics, and food production. Panellists on former episodes have included Politician and Writer Tony Benn, and many distinguished figures from the worlds of the arts, science, business, and other areas of public life.
Tickets for this event are now sold out – however you can sign up to join the waiting list through Eventbrite. You will receive an email as and when tickets become available. You are also more than welcome to try your luck on the door on the night. And, of course, you can listen in from home when the programme is broadcast live from the Hampstead Old Town Hall. The programme is also repeated on Saturdays at 1:10pm, followed at 2pm by the 'Any Answers?' – your chance to phone-in, and join the debate by with host Anita Anand.
Doors will open from 6.30pm, giving you plenty of time to submit questions before taking your seats at 7.15pm. The live broadcast will start just after BBC News at 8pm.