Wac Arts celebrates its 40th Birthday with National Lottery support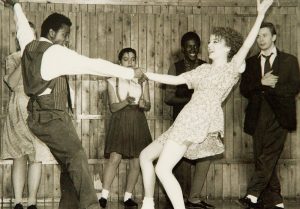 2018 marks Wac Arts 40th anniversary and draws on 140 years of community activism in the grade 2-listed Old Town Hall for which we are custodians. We are delighted that the Heritage Lottery Fund (HLF) has awarded Wac Arts a grant of £86,400 for our Connecting Communities Project to celebrate our rich heritage of participation and performance. Wac Arts is thrilled to have this opportunity to unlock its past and celebrate its 40 years of empowering young people to change their world through the arts as well as the wider history of the Old Town Hall. We are looking forward to collaborating and connecting with those who have been touched by the organisation and the building.
'For me heritage is about understanding the past, learning more about it and what we can learn from it for today. So I want to know the stories of this family—back through the ages—generations—connections to own heritage'
Young Person Vision Workshop
From September 2018-August 2019, Wac Arts will engage 500 young people and their families and 1,000 older Londoners. We will work with partners like Camden Archives and University of the Third Age. The project will develop a heritage Skills Development programme for young people and a Volunteer programme and will be supported by Archivist Dr Ellie Pridgeon, Camden Archives, Heritage Specialists Unfinished Histories and Heritage Engagement Consultant Hopkins van Mil.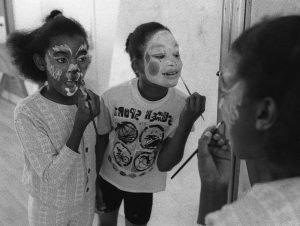 'The process of archiving brings a community together from all backgrounds and all ages'
Dr Ellie Pridgeon, Project Partner
Wac Arts is on a mission to curate the fascinating (hi) stories from the past as we stride into the future. We will collate the stories of our founders, of the change makers who spoke on the building's steps, of the young people whose lives have been transformed by the power of the arts. We want to collate the thousands of memories created by the generations that have walked the Old Town Hall's floors. These will be shared in dedicated displays and sound recordings throughout the building.
'We want the walls to whisper our (hi)stories.'
Wac Arts Disabilities Tutor
For the first time, Wac Arts will make previously archived material available to the local community so that they can fully explore the building's history. Our community will have the chance to share to engage through a host of events starting with an Open Day on the 23rdSeptember. The public will be invited to heritage-inspired performances and tours. The first of the Town Hall Tours will also be at the Wac Arts Open Day on Sunday 23rd September 2018. Throughout the year there will a three day arts festival, showcases, workshops and tours.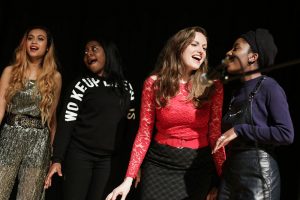 ---