Wac Arts have been working with the Jack Petchey Foundation for more than 17 years. Each year a group of young people who are 'doing their best' are nominated by their peers for a Jack Petchey Achievement Award. These young people are individuals who are always helping others, being a good role model, coping with adversity, doing community work, giving service within the community, or trying really hard!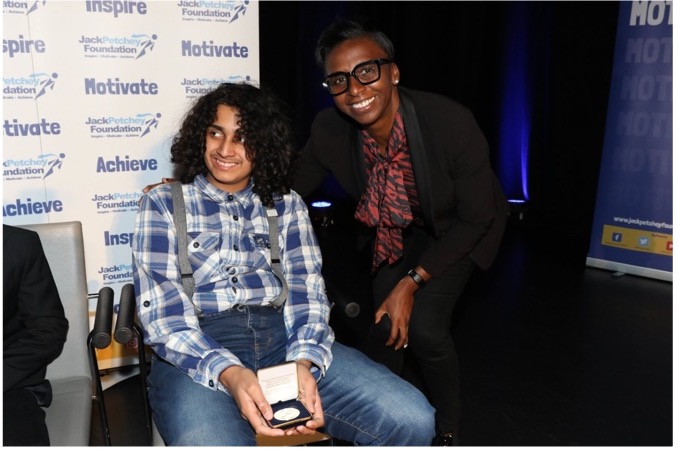 On Wednesday 9th November, four deserving Wac Arts recipients collected their coveted medallion at the Jack Petchey Awards Ceremony.
The ceremony was a fantastic event, the first in-person event since 2019. Together, there was singing, and dancing, as we celebrated the amazing work and achievements of young people across London. Congratulations to everyone, particularly Wac Arts' young award winners who received their prizes. We are so very proud.