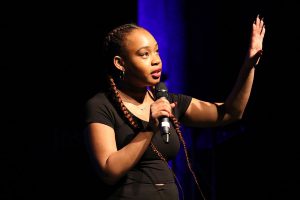 Monday 29th October saw a number of Wac Arts students from across programmes joining the Jack Petchey Foundation for the celebratory award event at the Shaw Theatre in Euston. Wac Arts has been running the award with the foundation for over 10 years now. It is a lovely way to support our young people and honour their achievements.
The Jack Petchey Foundation was created in 1999 to recognise the positive contributions made to society by young people and to assist them in achieving their potential. The foundation supports programmes that benefit young people throughout London and Essex.
The Jack Petchey Foundation's primary programme is the Achievement Awards, a peer recognition scheme that operates in grassroots youth clubs, youth organisations, secondary schools and uniformed organisations. The award winners choose how they want to spend the £250 award money to best benefit their school, club or organisation. Over £3 million is invested in youth activity from the Jack Petchey Awards each year!
Shelby Lattany, one of our recent diploma graduates, opened the event with a song, followed by a second performance later in the evening. The audience were very appreciative and Shelby did us proud with her amazing voice and professional demeanour.
Wac Arts is grateful to have the opportunity to work with the Jack Petchey Foundation in supporting young people. It is an excellent scheme that supports confidence building and youth empowerment, made even better by the fact that the selection process is peer-led!
Well done to all of our Jack Petchey winners!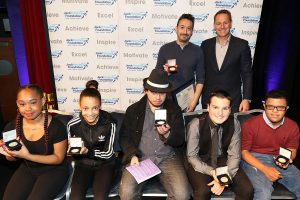 Congratulations to award winners…
Tobi Forsdyke
Evan Bond
Tafara Hammond Dallas
Aman Yusuf
Luke Morrison-Birt
Shelby Lattany
Find out more about Jack Petchey Foundation and award here www.jackpetcheyfoundation.org.uk/achievement-awards