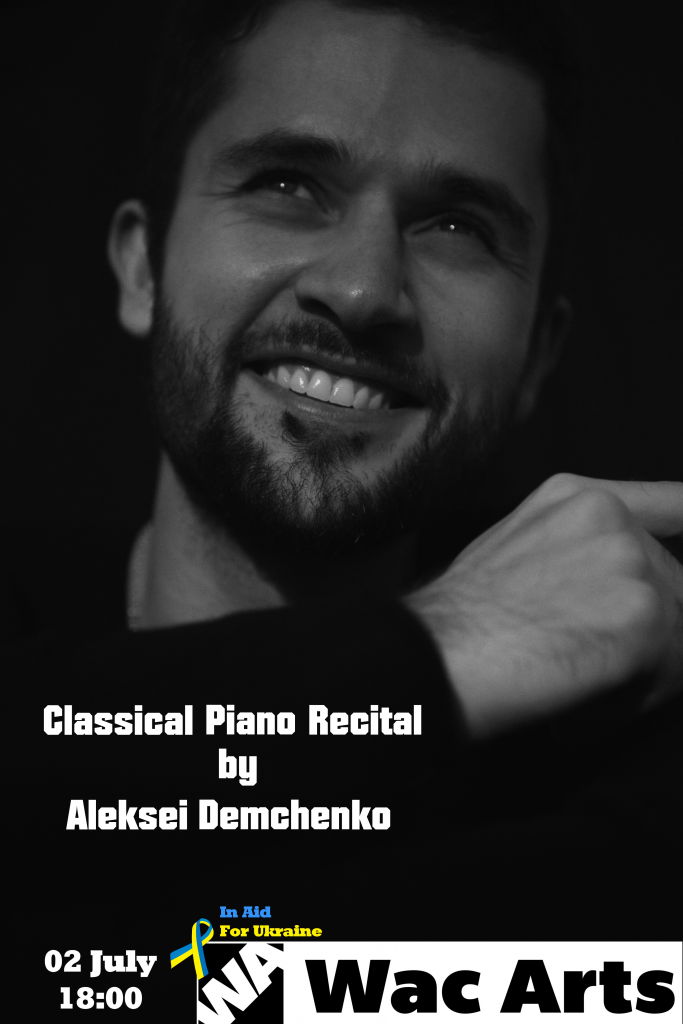 Saturday 2nd July at 6pm recital in aid of Ukrainian Refugees. Aleksei Demchenko will perform preludes by Chopin, Rachmaninov and Scriabin.
A rising talent and internationally award-winning Aleksei was born in Almaty, Kazakhstan before moving to Kaliningrad where he discovered his love for playing the piano. After studying at the Moscow State Conservatory, Aleksei continued his education at the Royal College of Music in London, where he went on to graduate with honours.
To date, he has performed at many UK and International venues including the Big Hall of Moscow Conservatory, Stravinsky's Festival, as well as the renowned Royal Festival Hall and St Martin-in-the-Fields in London.
£3 from every ticket will go to the Ukraine Humanitarian Appeal (Disaster Emergency Committee).
Tickets are available at here.