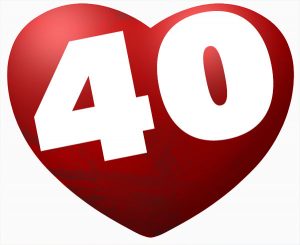 We Are 40
Wac Arts is celebrating 40 years of providing transformational performing arts and media programmes to young people.
Wac Arts believes in the infinite power of the arts to unleash the extraordinary potential of young people.The charity has always been driven by the needs of young people and the community and has gone from strength to strength in the last 40 years. Wac Arts offers fully inclusive programmes that celebrate diversity, with classes significantly subsidised to make them accessible to all young people aged 5-30. Providing weekend, evening and holiday programmes as well as a unique full time professional training course and a vibrant disability and inclusion programme, Wac Arts is rock solid in support of empowering young people to change their worlds through the arts.
"Wac Arts means an expanded life. A better life. A chance to open up with likeminded people and grow as a person. That's what I felt in the eleven years I've been here"
John Gaine, Senior Wac Arts student and Wac Arts Ambassasor
We Are Wac Arts: A rich heritage…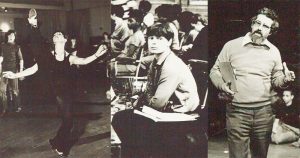 The charity had humble beginnings in a community hall; founders of Wac Arts (known as WAC -Weekend Arts College- at this time) Celia Greenwood and Teresa Noble who were trained drama and dance practitioners organised affordable classes on the weekend for young people aged 14-30 whom faced barriers to opportunity. After quick growth, Wac Arts moved to the Inter-Action site in Kentish Town. Inter- Action was a social enterprise founded by pioneer Ed Berman. Ed welcomed Celia and Teresa's classes and ethos as the values of Inter-Action and Wac Arts were aligned, focusing on creating opportunity for young people and community through collaboration. The access to studios and a large hall allowed space for Wac Arts to increase its intake of students and extend the range of programmes on offer at weekends.
Twenty years later and with a full weekend of activity for 5-30 year olds, Wac Arts had outgrown the Inter-Action building and at the same time as looking for new premises the Old Town Hall (previously Hampstead Town Hall) was going to be destroyed. The Belsize community created the Friends of the Town Hall group who were campaigning to save the Town Hall from being turned into a block of flats. Hearing that Wac Arts needed a new home, a conversation quickly turned into a meeting with Camden Council and luckily the building was secured as Wac Arts' new home in 2000.This move enabled Wac Arts to expand the programmes to also offer a variety of inclusive enrichment and professional training programmes to hundreds of young people each year.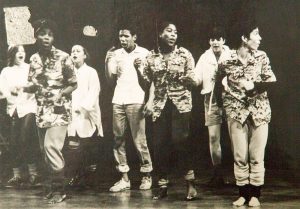 The Old Town Hall is a 140-year-old grade II listed building that combines Victorian, Edwardian and modern architecture. The building has its own rich history from the war bunkers underground to the archives of photos and reports of the change makers such as the suffragettes who used the Old Town Hall to make a difference. The walls whisper the stories of the celebrations of life, marriages and deaths, of the pioneers who hatched their plans in the Council Chamber, the community who fought to save those walls and the young people whose lives are enriched every day in the beautiful space that the arts are celebrated in.
Our home reflects the diversity of our world and celebrates our heritage of performance and participation. The building has a strong internal and external community and is a creative hub where young people build confidence, artists connect, and other arts and cultural organisations call home and thrive. University of the Third Age, Akademi South Asian Dance, Wac Arts College and many other organisations are building partners to Wac Arts and create this growing and exciting hub. Our community is bound by people who will stop at nothing to inspire young people through lifelong learning and the arts.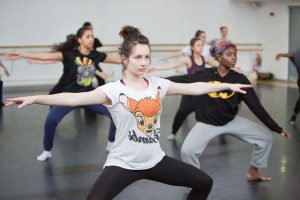 Wac Arts lifts generation after generation of young people, empowering them with the life skills that only the arts can offer. Many young people have marked their presence in the performing arts and media industry going on from Wac Arts to become arts professionals. Our programmes help young people build their skills for employment and personal development in and through digital media, music, theatre and dance.As important as those who have go onto work in the arts, we have watched thousands of young people go on to have successful careers as youth workers, teachers, lawyers, administrators and entrepreneurs, harnessing their extraordinary potential every year, equipping them to make positive choices for themselves and a positive contribution to society.
Amongst our Alumni are 1996 Oscar, BAFTA and Golden Globe nominee Marianne Jean-Baptiste (Robo Cop, Secrets & Lies, Without a Trace, Broadchurch) and star of Get Out and Black Panther, Daniel Kaluuya. TV stars such as OT Fagbenle (The Handmaid's Tale), and Danny Sapani (Penny Dreadful) alongside members of the Eastenders' castDanny Dyer and Maddy Hill. Many of our alumni also appear on stage, including 2014 Tony Award Winner (A Raisin in the Sun) Sophie Okonedo and breakout star of the Old Vic's Girl from the North Country, Sheila Atim. Our alumni also work behind the stage, such as Director, Playwright and Offie Nominee Che Walker. Our alumni are not limited to the world of drama; we also have many working in the music industry, including world famous jazz musicians Courtney Pine and Julian Joseph and four Mercury and Mobo Award winners including Ms Dynamite and Zoe Rahman.
"Wac Arts gave me an invaluable experience not only the chance to develop as an actor but gave me an appreciation of all arts ballet, jazz, music. We were encouraged to try everything and to create. I don't think you get that type of training anywhere else"
Marianne Jean-Baptiste- Oscar, BAFTA and Golden Globe Nominee
Wac Arts knows that creativity is the key to unlocking opportunities for young people and the organisation looks forward to another 40 years of providing fully inclusive arts opportunities for all young people, breaking down barriers to arts for those who need us the most and creating innovative, inclusive and pioneering opportunities for the community in a safe space.
To celebrate this milestone Wac Arts will be holding a year of celebrations starting from September 2018. Please keep an eye out of Wac Arts website, Twitter, Facebook and Instagram for information on events, shows and projects. You can also sign up to the newsletter at www.WacArts.co.uk/Newsletters