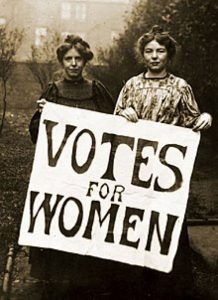 Emmeline Pankhurst founded the Suffragettes in 1903. Her aim was to fight 'with deeds not words' for women to be allowed to vote in Britain. At 23 Hampstead High Street the suffragette movement bombed a post office box (now a listed landmark).
Hampstead Town Hall was a centre for suffragette activity. In 1913 Emmeline Pankhurst spoke at the Hampstead branch of the Women's Social and Political Union (WSPU) at Hampstead Town Hall. She said "I want you, not to see these as isolated acts of hysterical women, but to see that it is being carried out on a plan and that it is being carried out with a definite intention and a purpose. It can only be stopped in one way: that is by giving us the vote". An undercover policeman was in the audience and noted down everything that was said as he knew it would be of great importance. He sent his report to the Special Branch of the police and the original copy is kept in the National Archives in Kew, London.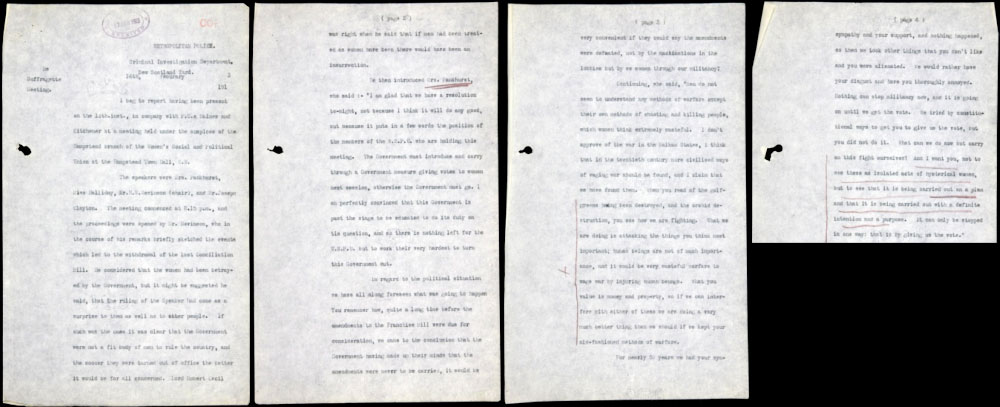 In 1918 the efforts of the Suffragette movement finally had a major breakthrough when a bill was passed in Parliament which granted the vote to women over 30 who owned their own property. This enfranchised 8.4 million women!! Ten years on in 1928 all women received the same voting rights as men.
The Old Town Hall's rich history of being involved in women's rights and the fight for equality is one we are very proud of. The brave actions of the Suffragettes paved the way for future generations of women. We hope our building can continue to play a role in fighting for equality of opportunity for all.