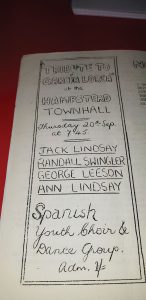 As well as the Spanish Civil War Exhibition, a celebration of the life of Lorca was held at Hampstead Old Town Hall.
Federico Garcia Lorca was born in 1894 near Granada in Spain and murdered by a firing squad of Franco's soldiers on 19 August 1936. He was a great poet, playwright and theatre director. His full name was Federico del Sagrado Corazon de Jesus Garcia Lorca which is almost a poem in itself.
Lorca loved life and celebrated it. He had a premonition that he would die young but he once said that "a dead man in Spain is more alive than a dead man anywhere else in the world". His disappearance and murder made him a symbol of all the murdered women, men and children who were killed by Franco's nationalists during the civil war and in their long years in power afterwards. To this day, like many of the people murdered by the dictatorship and buried in secret, his body has never been found.
Lorca was the most famous martyr of the Spanish civil war and a powerful symbol of Franco's hatred of art, literature and creativity. He represents all the dead of the Spanish civil war and all the horror of the war and the government that followed.
Lorca was also murdered because of his politics. He defended with the powerful voice of the poet and playwright all the people who were outsiders that the Nationalists hated and wished to harm – women, black people (whose music and dance he admired following a visit to Harlem, New York), gitanos (the name of Roma people in Spain) and those who, like the poet himself, were open and proud to be gay. He had a passionate three year affair with the artist Salvador Dali. Lorca travelled in America, Cuba & Argentina and was famous in many parts of the Spanish and English speaking world.
Lorca and Dali
He was also a talented artist.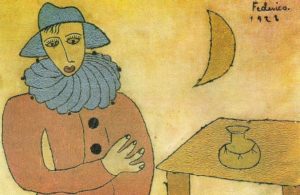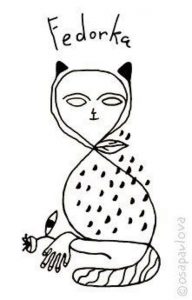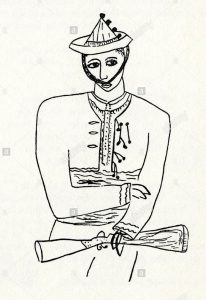 Finally, here is a short poem that Lorca wrote.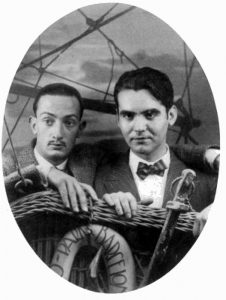 Farewell
If I die,
leave the balcony open.
The little boy is eating oranges.
(From my balcony I can see him.)
The reaper is harvesting the wheat.
(From my balcony I can hear him.)
If I die,
leave the balcony open!
His poems are still read and his plays performed across the world and in 2018 a Spanish Graphic Novel Artist Quique Paloma and an English biographer of Lorca created a Graphic novel called The Life and Death of Federico Garcia Lorca.