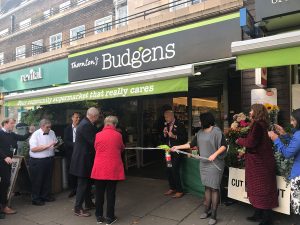 Our neighbour Thornton's Budgens is the first British grocery store to announce plastic free zones! In only 10 weeks, Thornton's Budgens has replaced nearly 2,000 plastic products with alternative materials. These alternative products include beechwood nets to hold produce, paper wrapping for meats, and glass bottles for beverages.
To celebrate this accomplishment with the community, Thornton's Budgens hosted an event on 8th November. Neighbours, primary school students, as well as Jim Broadbent and Dame Janet Suzman were all in attendance! Snacks and drinks were served—from plastic free packaging, of course—while we learned more about the work that Thornton's Budgens has done.
Thornton's Budgens has accomplished this amazing feat in collaboration with A Plastic Planet, a grassroots environmental movement. A Plastic Planet, founded by Frederikke Magnussen and Sian Sutherland, seeks to dramatically reduce the use of conventional plastic used in packaging food and beverages and asks the question 'when you can buy gluten-free, fat-free, dairy-free; why can we not buy plastic free?'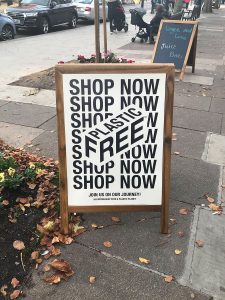 In the UK, only 10 percent of plastics actually get recycled. Thornton's Budgens has set its sights on being virtually plastic free within the next three years to do its part in reducing plastic waste. Andrew Thornton said "this is a challenge to the bigger stores like Sainsbury's and Tesco, because if a small shop like Thornton's can do this, why can't they?"
Andrew Thornton also praised the leadership of the people working in the store in accomplishing this work so quickly, proving that Thornton's Budgens really does put people and the planet first.
Congratulations to Thornton's Budgens! We are extra proud to be your Charity of the Year and your neighbour!