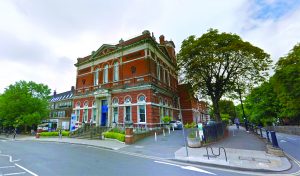 At the start of Wac Art's 40th Birthday celebration year we were overjoyed to be awarded an £86,400 grant from the Heritage Lottery Fund (HLF). This has allowed us to set up the Connecting Communities Project, which will enable our young people, our building partners and the wider community in Camden to explore the abundant participatory artistic heritage of Wac Arts, as well as the radical, exciting history of Hampstead Town Hall.
We've started to collect stories from Wac Art's many building partners, who have watched the organisation (and the building!) grow and flourish into what it is today.
The first tenant to arrive in The Old Town Hall was Akademi, a South Asian dance company. Mira, Akademi's Artistic Director came along to the meeting and gave some fantastic insights into their (hi)stories of the building 18 years ago: 'The building was still getting renovated when we moved in and I remember when it re-opened, Prince Charles was brought into our office, as we were the only ones with our office most respectably set out!'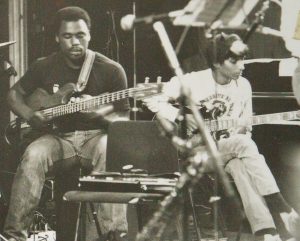 Mira said that 'For me, heritage is all about our roots. What we generate from, and on which we are able to stand straight held firmly to the ground. It is the depth of our connection with the heritage that constructs our being. Heritage is also the common denominator that keeps a community together and therefore the role of organisations like WAC Arts is far greater than just an educational institution. For years, it has been pivotal in developing a sense of community around Hampstead. Tenants and staff of the building come and go, but the community of British born South Asian artists, who have grown up visiting this building during Durga Puja and their relationship with this building is beyond us'.
University of the Third Age (U3A), a creative and cultural organisation aimed at older adults, were the second tenant to move into the Old Town Hall. The building is used and enjoyed by their 2000+ members. Wac Arts, as custodians of the Old Town Hall, provides a supportive and inspiring place for young people to develop and flourish. This radical, community-spirited ethos reflects the heritage of the Old Town Hall. Town Halls were always community hubs: A representative from U3A said 'The nature and the spirit of the building are quite interesting. It was a municipal building from the start. People had a reason to come here, be it to pay their car parking or to register their birth.' Rooms were rented out for dances and for political meetings. The Pogues and Madness played gigs here. London'd Bengali community has held their annual Durga Puja here since 1966. Emmeline Pankhurst and Lord Pitt made inspiring speeches in the building, both – at very different times – advocating for a fairer society. Head of Venue at Wac Arts stated, 'I think there's a spirit of this building, which is perfectly aligned with Wac Arts. The spirit is absolutely change making.'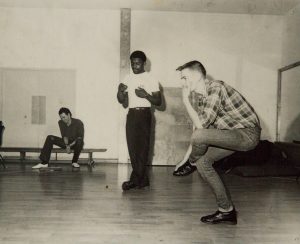 Through Wac Arts' presence, the Old Town Hall remains a place to empower Londoners, and by exploring the heritage of Wac Arts and the building we hope that it can become again a place for a whole community to connect and celebrate their local heritage and their personal [hi]stories. Our Young Person Vision Workshop representative told us that 'heritage is about understanding the past, learning more about it and what we can learn from it today.' Was Arts Chief Executive, Karen Napier hopes that 'By connecting through our heritage of stories, we will make our past relevant to our future as we grow.'
Through the Connecting Communities Project, we hope to use performances, installations, exhibitions, and community events to display our past and point out possibilities for the future. As a tutor from Wac Arts Disabilities and Inclusion programme commented, 'We want the walls to whisper our histories'. We look forward to our young people and our building partners creatively sharing their heritage discoveries with the Camden community throughout 2019.
Our Wac Arts Heritage Twitter page will go live in March, keep an eye out on the website and Wac Arts socials for more info.