Specialist Workshops in PErforming, Creative & Digital Arts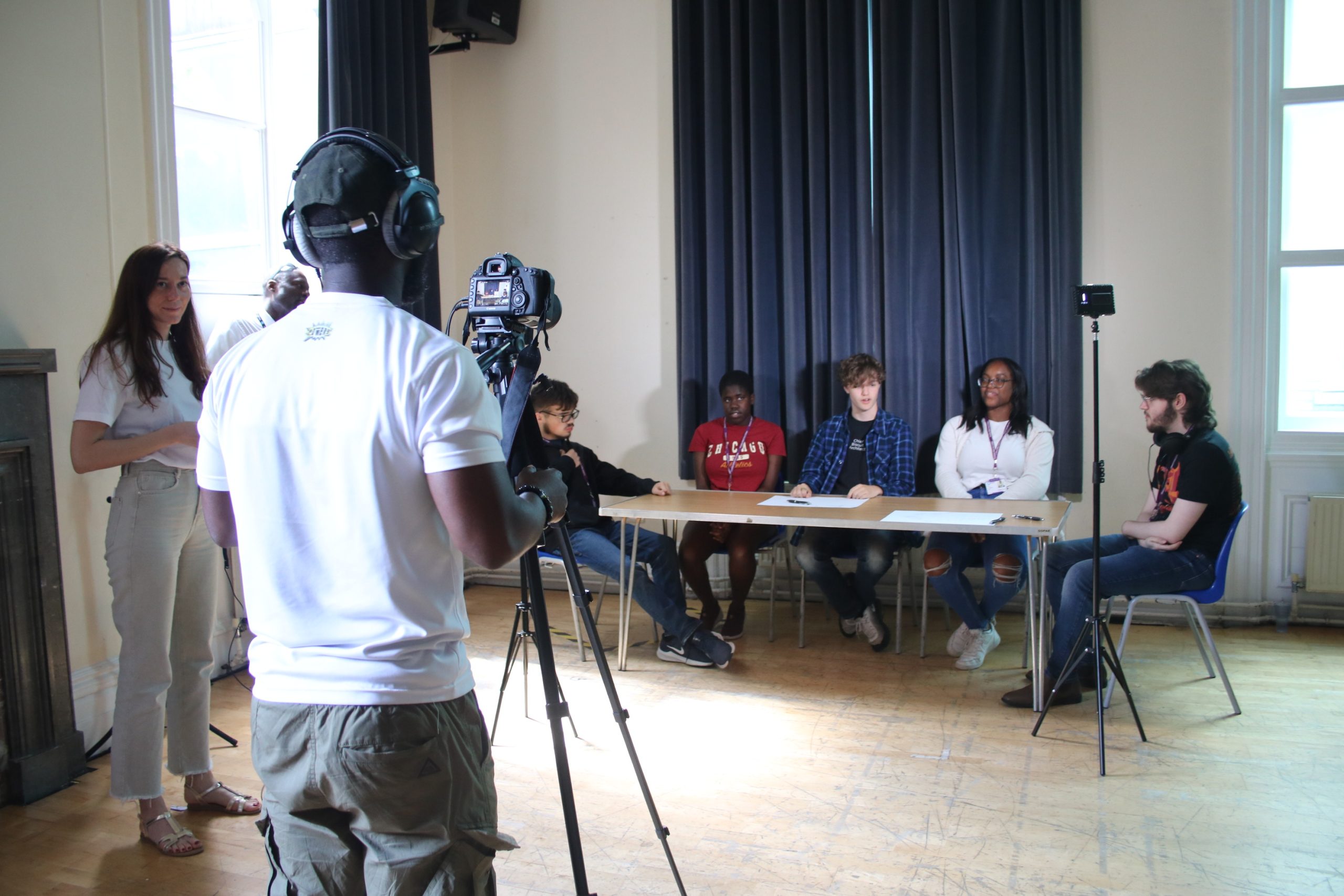 At Wac Arts, we facilitate specialist creative workshops that are fun and inspiring for all young people involved. We deliver workshops within schools, colleges and in community settings to enable access to the arts. Workshops can be tailored to your organisation's needs and can cover curriculum including but not limited to Arts and Culture, STEM, Creative Writing and Health & Wellbeing.
DEVELOP, ENHANCE, COLLABORATE & CELEBRATE!
Workshops are designed to improve young people's creativity, confidence and interpersonal skills as well as introduce them to a range of performing, creative & digital disciplines.
Workshops can be tailored to meet specific themes/styles and topics to facilitate KS1, 2, 3, 4 & 5. Workshops can be delivered as a one off, after school enrichment or as a block of activity.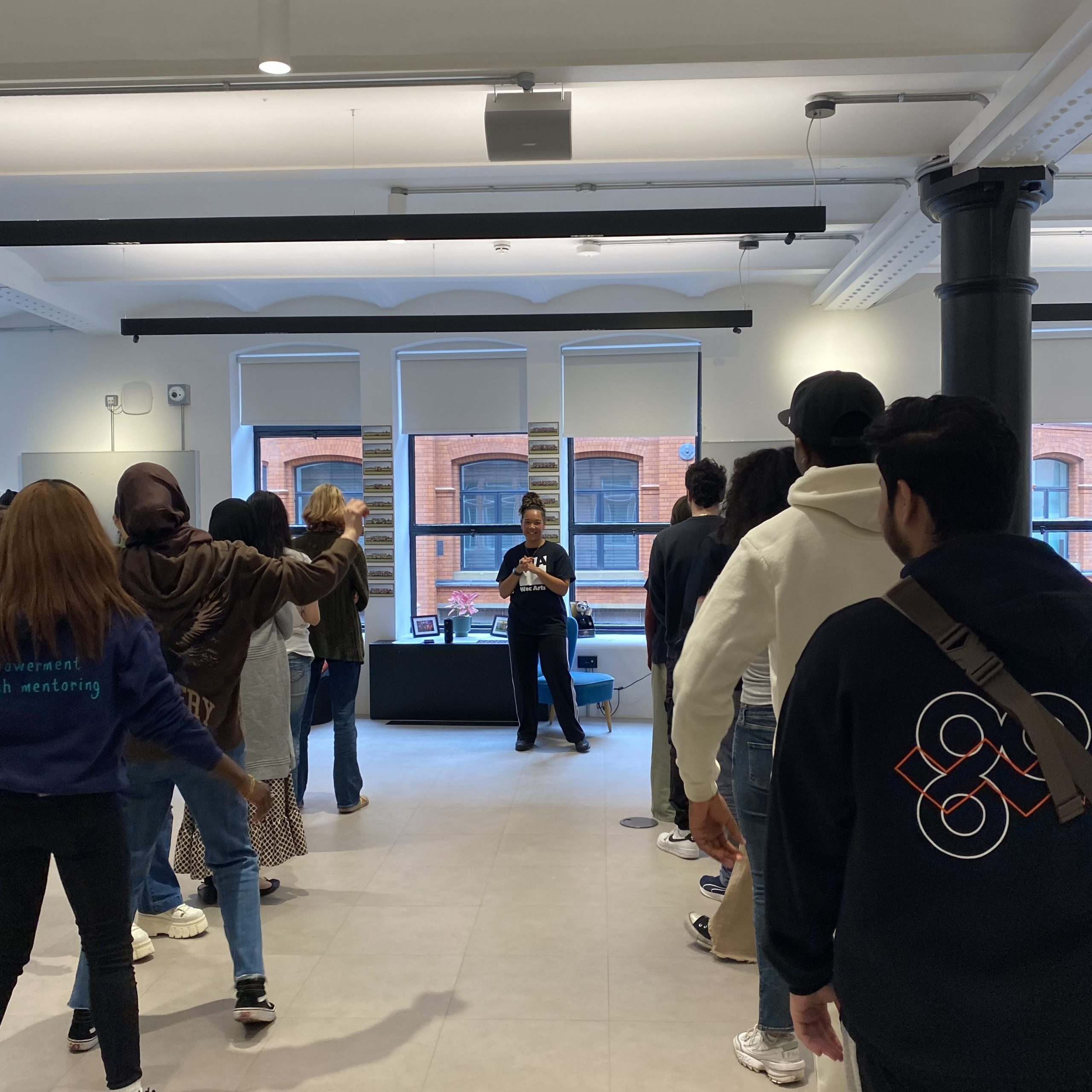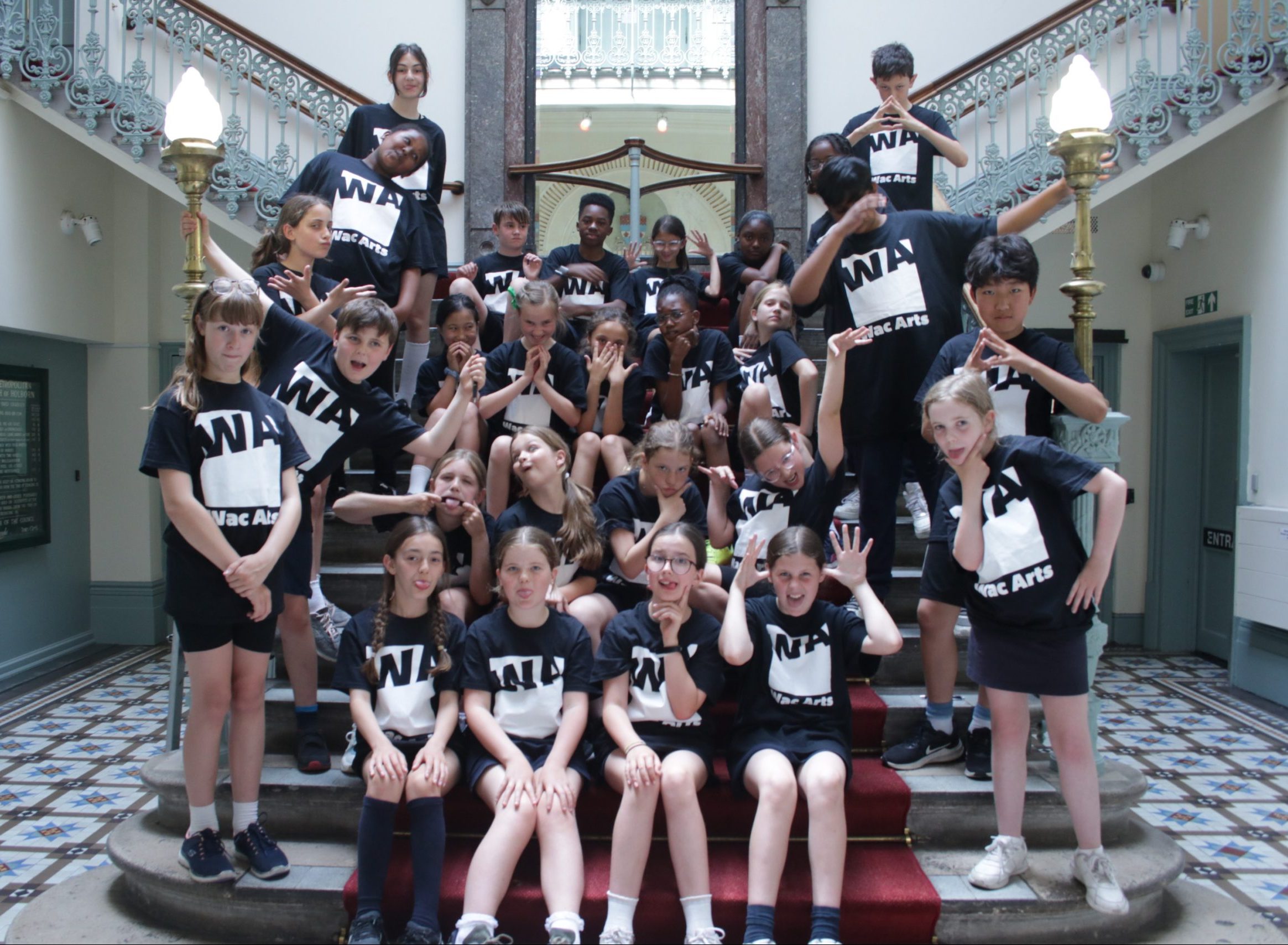 ---
Your first Wac Arts Outreach workshop is a FREE taster. For ongoing activity, we charge a subsidised rate in discussion with each organisation.

We want to ensure our delivery is accessible and supports each organisation's individual needs. If you feel you would benefit from discounted or free activity, please let us know.
---
Contact us
For further information regarding a taster workshop and Wac Arts Outreach at your school or organisation please fill out our enquiry form.
We look forward to hearing from you!

"The team was incredibly friendly and fun from the get-go which immediately put young people at ease… It was fun and creative… a great opportunity for young people (and adults!) to understand and reflect on their strengths, learn how to work with others, and… express themselves better too."
Ada, Unfold Programme Manager
"It has encouraged me to make a short film without worrying about it having to be perfect and sometimes just having a small idea and letting your imagination run wild can lead to something quality… it reignited my passion for film."
Participant, Young Makers Filmmaking & Podcasting Programme, August 2023
"I was shy at the beginning but then I was confident."
Student, Age 12, The Hurlingham Academy
"I enjoyed performing and developing new creative and acting skills with my friends. I also enjoyed how comfortable and encouraging Wac Arts were with us."
Student, Age 14, Northolt High School
"The workshop was great! High energy, the kids had a lot of fun and everyone got involved and was able to get involved. I think that the activities were clear and well thought out with a good balance of fun and actual acting, which was nice. I can't think of any improvement suggestions!"
Kyle, Unfold Fundraising and Communication officer
"The creative writing… the kindness and enthusiasm of the workshop leaders."
Student, Age 14, The Hurlingham Academy
"All levels of children able to take part.. I took some of the game ideas back to the classroom and used in games club."
Year 2 Teacher, Westview Primary School, Hartlepool
"The interactivity, the creative freedom and organisation of activities."
Student, Age 16, Coulsdon Sixth Form College
"The children loved it. They loved performing and learning a new dance."
Reception Teacher, Westview Primary School, Hartlepool
I loved it all. It was the best time ever!! Feel so confident right now. 
Participant, Actors company of Octagon Theatre Bolton
---
Upcoming Project: YOung makers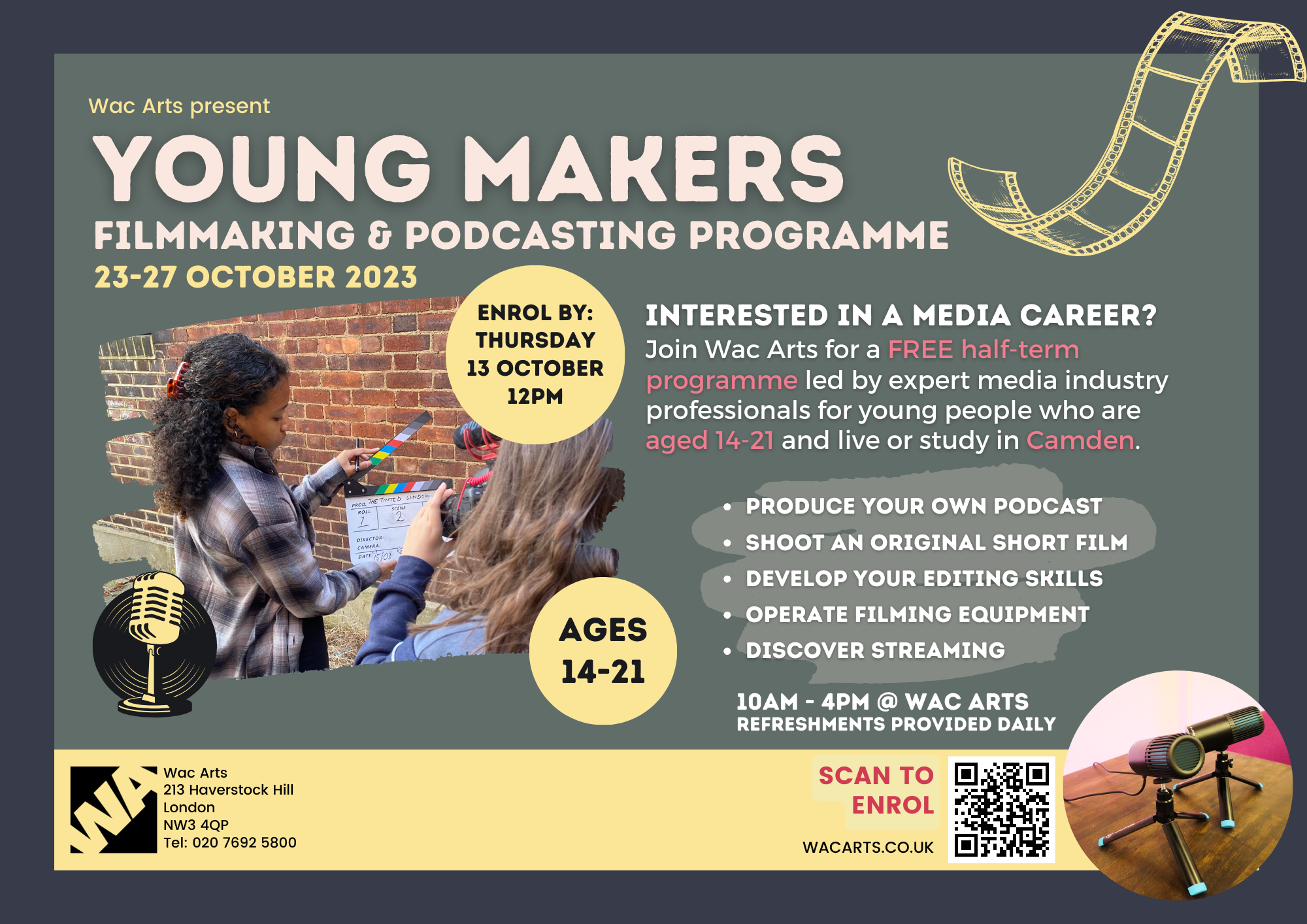 Date: 23 – 27 October 2023, 10am – 4pm

WAC ARTS

213 Haverstock Hill
London
NW3 4QP

Nearest Underground station: Belsize Park (Northern line Edgware Branch)
Young people aged 14-21 who live or study in Camden and are interested in Filmmaking and Podcasting.
No experience needed.
---
Previous Projects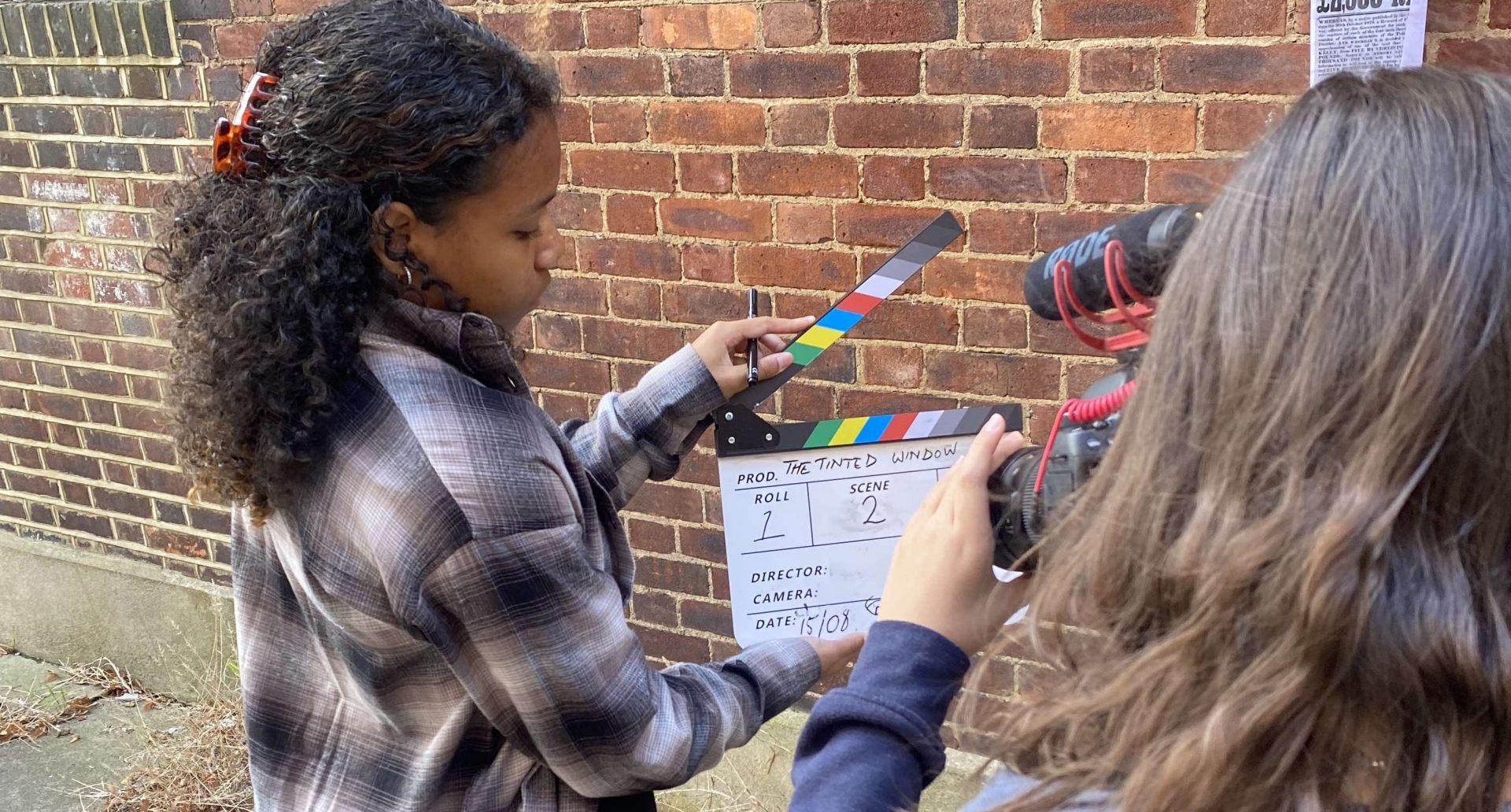 Wac Arts Young Makers Filmmaking & Podcasting Programme
14 – 18 August 2023
We were delighted to welcome 22 Young Makers aged 12 to 23 to Wac Arts this Summer to explore their creativity around Filmmaking and Podcasting. They worked with industry experts Mia Zur-Szpiro and Tomisin Adepeju to produce, shoot, record and distribute a collection of original short films and podcasts.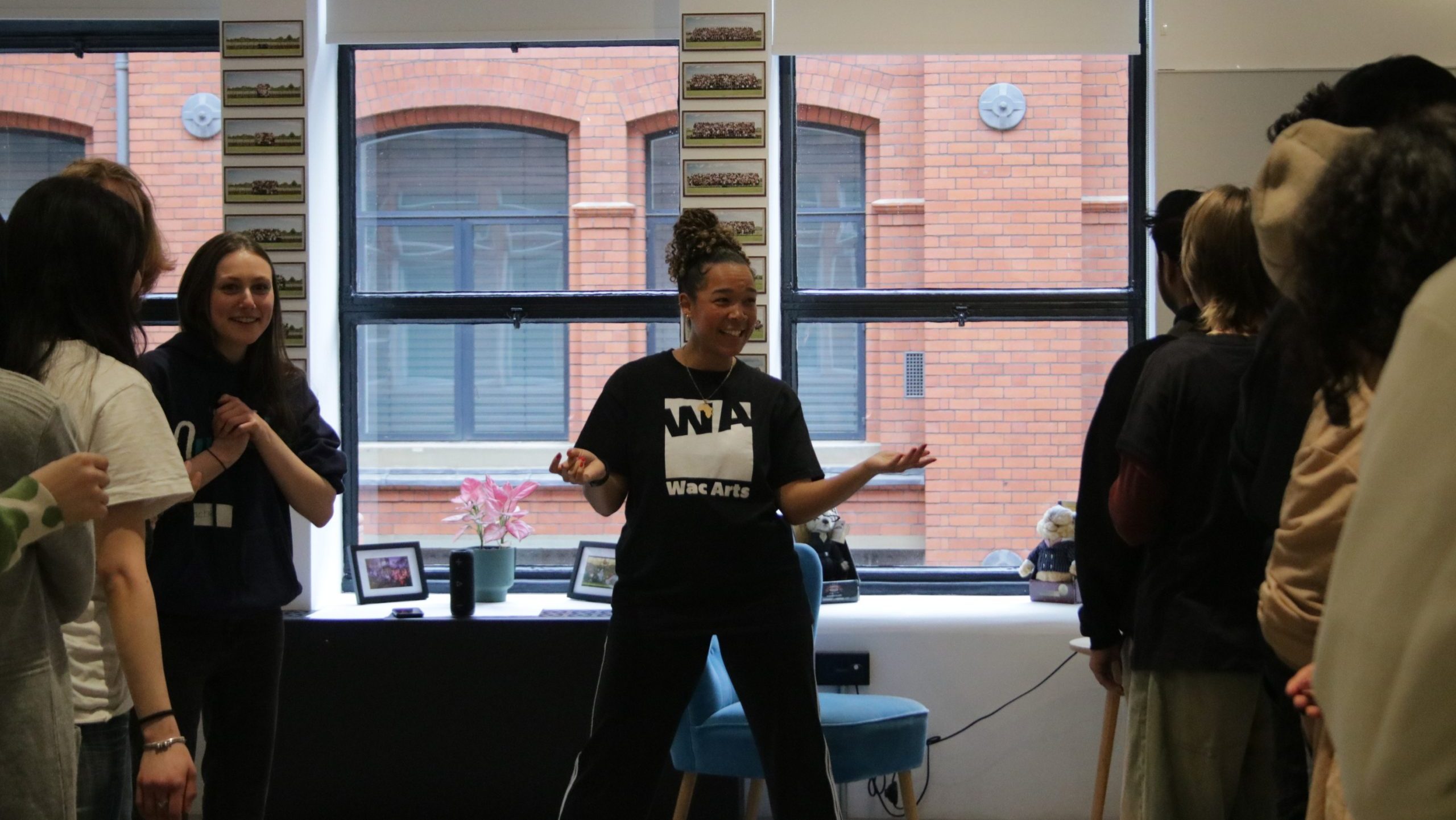 Unfold and 2-3 Degrees
April 2023
Earlier this year, our team visited Unfold, a charity supporting families and young people in Westminster, providing befriending services, sports activities and support to families at risk of homelessness. She delivered Drama workshops for 30 young people, focusing on identity and empowerment.
Following the session at Unfold, the Wac Arts Outreach team also delivered a drop-in session at 2-3 Degrees in collaboration with Unfold. We had a brilliant time facilitation for a fantastic group of 15–18-year-olds, many of whom were asylum seekers with English as an additional language. The workshop was Drama-focused to support the participants' confidence and communication skills.
News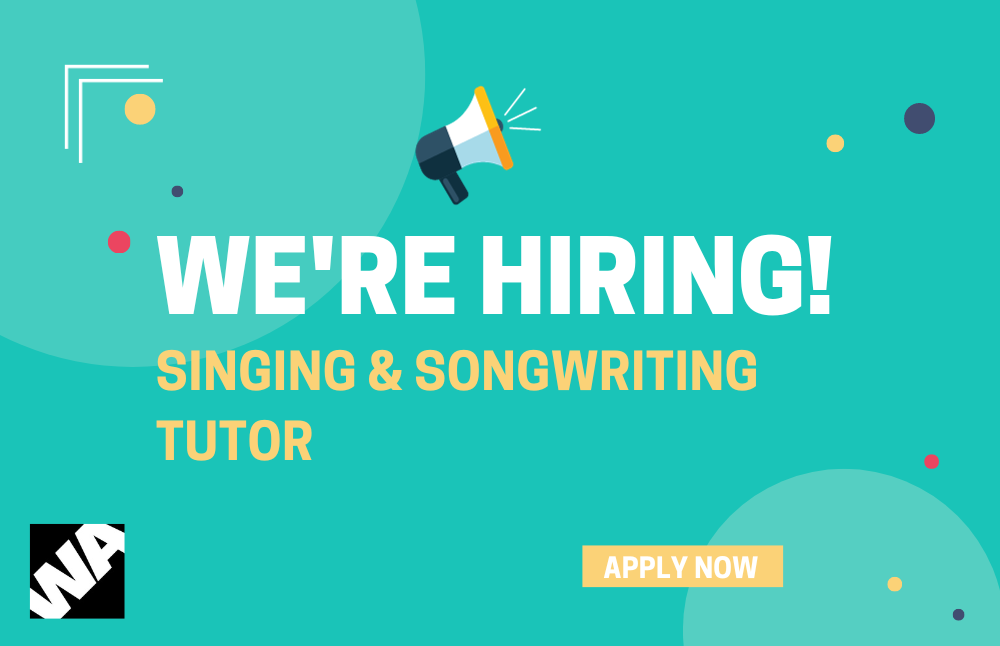 We are looking for Singing & Songwriting Tutor for Weekend classes from January 2023. Our programme tutors guide young people to learn new skills in Performing Arts, Creative & Digital Arts and Music Tuition whilst forming…