Back in July, BLINK DANCE THEATRE premiered their new show, DRIVE THRU, at Wac Arts.
This was a particularly special moment for all members of our Inclusion Programmes, but especially for one young person who had not visited our building for more than 16 months. As he joined the session, he did not stop smiling. He was able to see his friends, engage with them, and truly enjoy the sensory experience of the performance…
DRIVE THRU is a new immersive multi-sensory dance and theatre experience created as part of our Festival of Commissions. It was motivated by the urgent need to provide COVID-secure performances for people with learning disabilities – who typically need to shield and have been cut-off from the arts since March 2020. The show is written, co-directed and performed by neurodiverse artists and aimed at adults with learning disabilities. From the comfort of their own minibus audience members are transported into another world through dance, theatre and music in the fantasy-based experience.
Set to bespoke beats, everyday soundscapes and a contemporary hip hop and electronica musical score, the audience finds themselves in a gritty urban carpark. A group of people are fed up with planet earth, as they discover their minibus can fly when it passes through blue and purple clouds. They meet some mysterious larger than life, yet friendly magical creatures, who guide them to a magic lamp. Their adventure takes them through a tornado, coloured foam and soothing water jets but will the people decide to live with the creatures in their magical world or return back down to earth…? The choice is theirs.
Vicki Hawkins, Co Director at BLINK, says:
"It is so important for us to create theatre by and for our neurodiverse community. DRIVE THRU draws on our collaborative team's personal experiences, which we know will chime with our audiences in this multi-sensory ride of dance, drama and music.
At BLINK we embrace difference as a catalyst for creativity and aim to excite our audiences by creating a greater understanding of the artistic potential in every person. It's our vision to create work which dissolves barriers encouraging a world without labels and reaches new diverse audiences whilst offering professional development and employment for disabled and diverse artists…
This commission is also an important part of our collective healing to rebuild our self-esteem as artists and reconnect as a group through sharing our collective experiences of the past year together."
Francis Majekodunmi, Co Director and neurodiverse dancer, also shares some of his first ideas for the theme:
"Sometimes on earth it feels dangerous and like there is violence to us, I want to fly above the clouds and be transported to a new world with fantasy creatures. I want there to be a spinning black tornado part, because that is how I have felt inside this year…
People have been locked indoors having no fun, they are falling through the net. No one is making sure they are okay and enjoying their life, so we will".
DRIVE THRU was thoroughly enjoyed by participants of our Inclusion Programmes who attended the performance back in July. We collated their thoughts after the event, with all our young people agreeing that they loved the magically immersive performance and were enthralled by the sensory experience of foaming windows and sweeping wipers, as well as the music which they thought was beautiful and calming.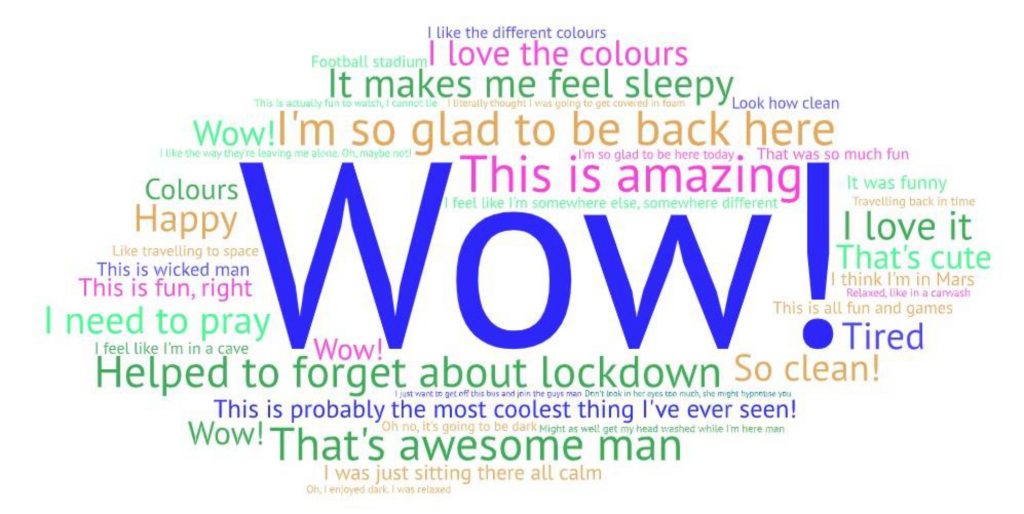 For more Information about Wac Arts Inclusive programmes, take a look at Wac Arts Nites & our Inclusion Programmes.