Cutting edge technology projects for schools and youth organisations
Unique and bespoke creative technology projects exploring film-making, music, photography and animation in innovative and engaging ways. Sustainable and accessible programmes that enrich young people's lives and bring a new creative value to technology.
Allowing young people to express themselves in a fun and exciting way!

About the project
Wac Arts Reach is a 3 year Children in Need Funded Projected, providing cutting edge technology projects to schools and youth organisations. With a diverse range of projects, varying from Digital Orchestra to Live TV Broadcasts to Multimedia Animations, we aim to deliver sustainable and accessible programmes that enrich young people's lives, bringing a new creative value to technology and providing a fun and exciting environment that allows the young people to express themselves.
If you are interested in your youth organisation or school to participate in one of our Reach programmes, please get in touch with us at Reach@WacArts.co.uk.
Some of our previous Outreach settings include:
Linden Lodge School, Mapledown School, Royal Free Hospital, The Bridge School, North West London Independent School, Joseph Clarke School, National Autistic Society, WECIL, Abingdon House School.
Upcoming project settings:
Great Ormond Street Hospital School, The Village School, Richard House Hospice, Diabetes Research and Wellness Foundation.
"I would like to say a huge thank you to all at Wac Arts for giving my daughter the time of her life. I have never known her so happy and to have enjoyed herself so much, which makes me very happy too! We shall be beating a path to your door come Autumn."
Parent of a Wac Arts Interactive participant.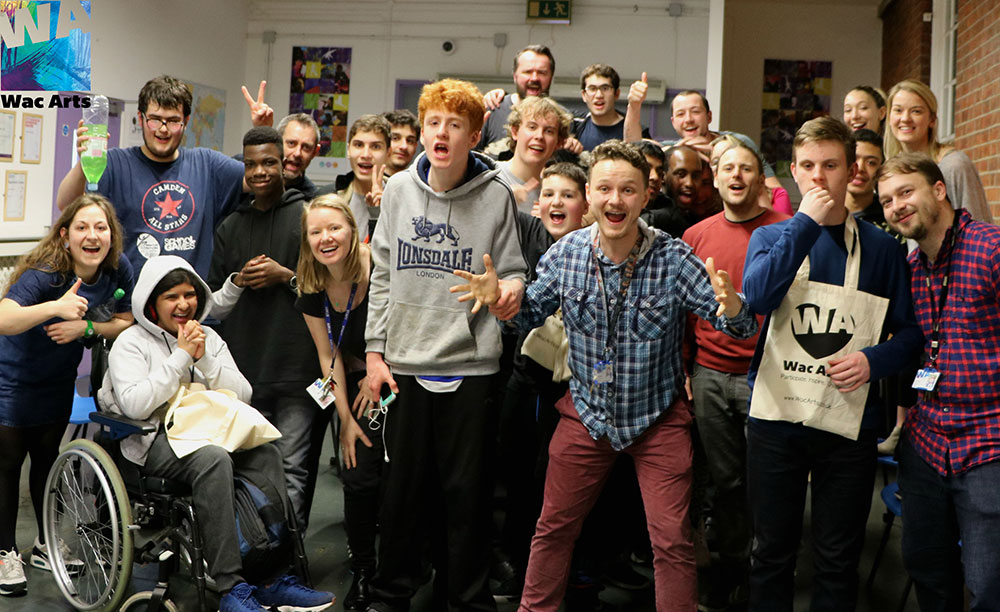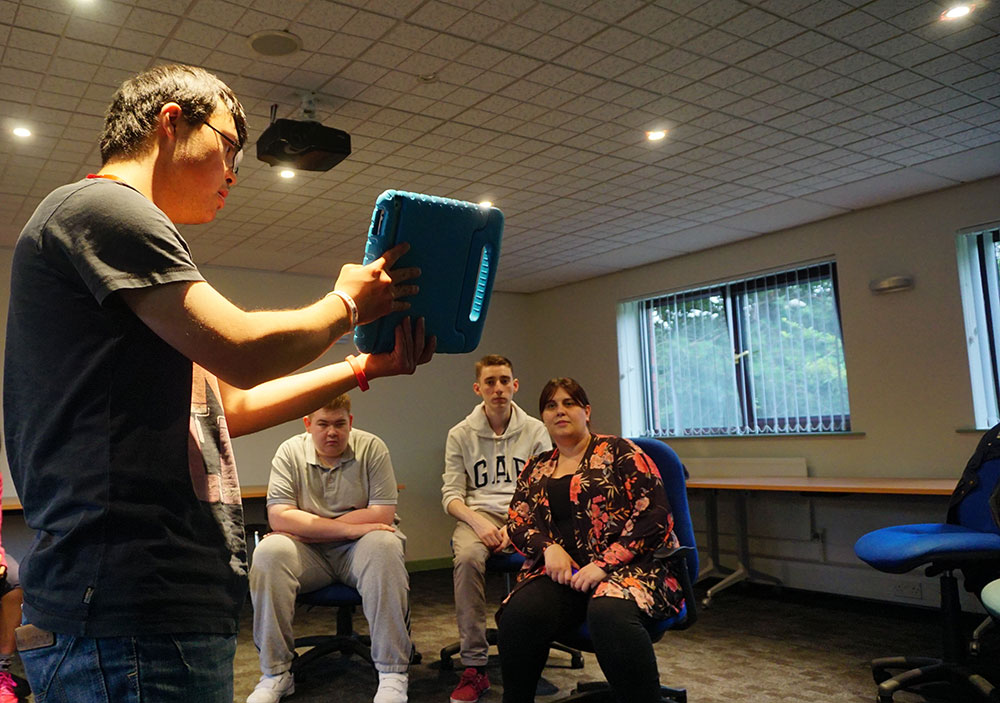 Wac Arts Reach Projects
Digital Orchestra
– using a series of accessible and fun instrumental apps on the iPad and funky assistive pieces of technology, young people work together as dynamic orchestra, devising their very own unique composition of a well known song as well their own bespoke anthems.
Live TV Broadcast – using live TV broadcasting equipment, the young people work collaboratively to develop their very own live broadcast, including a newscast, weather show, pre-recorded Soap and special quiz. To add a fun twist, we add an array of themes and genres such as Zombies, Haunted TV and Life in Animation.
Build and Animate
– using easy to access iPad apps, young people create fun stop motion animation and bespoke cartoons where young people bring their imaginations to life in mini-worlds that the young people build themselves.
Wac Arts Reach presents Ignite
As part of the Wac Arts Reach project, we will be providing holiday projects and weekly sessions here at Wac Arts. It will be a chance for us to pilot new and innovative ideas and give our core young people a chance to direct the programmes with a view to delivering to other settings.

News
An exciting new toolkit for young people, youth workers and arts practitioners to demonstrate how to best utilise tablet…
How to join
Wac Arts
Wac Arts Reach
Old Town Hall
213 Haverstock Hill
London NW3 4QP
General enquiries: 020 7692 5878
Email: Reach@WacArts.co.uk
Wac Arts Reach is a three-year project funded by BBC Children in Need.