Our Alumni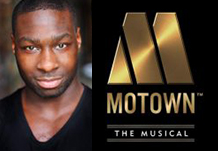 KM Drew Boateng
KM Drew Boateng, has announced that he'll be making his West End debut by joining the cast of cult show Motown: The Musical -which follows the legendary career of Berry Gordy and the creation of his musical empire, Motown Records- at The Shaftsbury Theatre.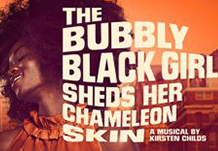 Sophia Mackay
Wac Arts alumna Sophia Mackay is starring in an upcoming production of The Bubbly Black Girl Sheds Her Chameleon Skin, at Stratford Royal in March. She'll be playing Viveca, a young African American girl who dreams of becoming a dancer. We're hugely excited to watch what's sure to be an altogether fantastic performance.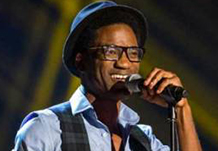 Newtion Matthews
Newtion Matthews Wac Arts Alumnus and ambassador is playing Bunny Wailer in the new musical One Love: The Bob Marley Musical, at the Birmingham Repertory Theatre in March 2017.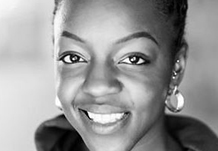 Kandaka Moore
Alumnus Kandaka Moore is joining the cast of Twelfth Night, to be directed by Emma Rice at Shakespeare's Globe as part of her Summer of Love season. We're so pleased to see our alumni being cast in such high calibre productions.
"All I wanted to do was perform and my dream was on this timetable! And working with industry professionals was the best thing.
They're living the reality and bringing it back to us. It's already a networking system."
Kandaka Moore – Diploma Graduate 2016
---
Our graduates have appeared in…
---
Career Prospects and life after Wac Arts
Upon graduation you will be regarded as a fully trained professional performer, ready to seek work. Previous alumni have gained employment across a wide range of performing arts forms including on stage, TV, film, international touring, writing, composing and directing. Our latest graduates can currently be seen from the stages of the West End to the set of Ridley Scott's latest film and even as a dancer in the John Lewis 2016 Christmas TV advert! One recent graduate has secured a singer/songwriter contract with Warner Music so the pathways after you leave us are as diverse and individual as you.
"I have been fully trained to a high standard and supported like a family for three years. I am ready to stretch my wings and start my path to reach my full potential."
Rebecca, Diploma Alumni
---
Our Graduates
Hoi Wan Lau
Actor/Dancer/Singer
(2017 Graduate)

Sophia Vesna
Actor/Dancer/Singer
(2017 Graduate)

Reeva Christie
Actor/Dancer/Singer
(2016 Graduate)

Nesah Gonzales
Singer/Actor/Dancer
(2016 Graduate)

Anna-Rose Mendy
Actor/Singer/Dancer
(2016 Graduate)

Kandaka Moore
Actor/Dancer/Singer
(2016 Graduate)

Ema Peiu
Singer/Actor/Dancer
(2016 Graduate)

James Brown
Dancer/Actor
(2015 Graduate)

Paulina Knapik
Actor/Dancer/Singer
(2015 Graduate)

Simone Cornelius
Singer/Actor/Dancer
(2015 Graduate)

Jecoliah Parker
Actor/Singer/Dancer
(2015 Graduate)

Georgia Forde
Singer/Actor/Dancer
(2015 Graduate)

Abi O'Keiffe
Singer/Actor/Dancer
(2015 Graduate)

Porsha Grant
Singer/Actor/Dancer
(2015 Graduate)

Jonny Vieco
Dancer/Actor
(2015 Graduate)
2014 Graduates