Senior Wac Arts
Enter into the professional world of performing arts and media
Senior Wac offers Sunday classes for 14-26 year olds who are considering a career in the creative and performing arts, or who are looking for high quality training to develop their skills.
Our artist tutors are top professionals in their disciplines with a vast range of experience to share.
About Senior Wac Arts
Senior Wac Arts is a vibrant training ground for emerging talent in the world of performing arts and the disciplines of digital media.
Our programmes are delivered by industry professionals who offer a high standard of training to help attendees reach their full potential, and bridge the gap between being a beginner to becoming a professional. People trained via our programmes have gone on to become award-winning Arts professionals, and many have been supported to enter into the highest standard of formal Arts education.
We have excellent facilities with full disabled access at our building, only minutes away from Belsize Park Underground station.
Class list
Please see below for our full class list, fees and term dates. For more information and to apply, please complete the online application form up via the buttons below, or at the bottom of this page.
Drama
In these sessions, you will work on breaking down text and finding the motive behind every line and understanding why a playwright uses the words they do. We will also delve into character work too, so that, no matter who we are playing, we never judge the character but instead strive to understand them and bring a version of them to us.
Professional approaches to Drama
Our tutors are well-versed in industry knowledge for theatre and TV. They will provide you with need-to-know practices for audition prep, monologue performance and presentations. This is an ideal experience for those attending drama school or responding to industry call outs.
Physical Theatre
In these sessions, you will work both with text and improvisation and explore how to safely portray emotions physically and in a way that you can repeat the options time after time on stage. We'll try and find a way of expressing the things we struggle to put into words, whether that be joy or sorrow, wonder or rage.
Singing
Singing is designed for those that love to sing, those just starting out with singing and looking to grow in confidence and learn techniques. Group vocal coaching and singing sessions centre around professional singing techniques for live performance, including musical theatre.
Advanced Singing
Advanced Singing is designed for singers with experience of vocal technique and those with the confidence to sing and perform solo or as part of an ensemble. This class will advance your technique and performance experience. Group vocal coaching and singing sessions centre around professional singing techniques for live performance, including musical theatre.
Dance
Over the course of the year, our dance classes will introduce you to a range of styles, improve technique and introduce opportunity for choreographic exploration. Our dance classes are aimed at those with some level of previous dance experience and are especially suited to those wanting to build their experience in a safe environment. Those with more advanced dance experience might consider trying out for our Dance Company.
Aerial
In these practical sessions you will learn the fundamentals of aerial technique and how to execute specific skills on aerial silks and aerial hoop, while building the required strength and stamina. Furthermore, you will learn how to combine the taught moves to create longer sequences and choreographed routines.
Music Production
Develop skills in music production and learn to create beats and make music, adding vocal and workshops in the recording studio.
Music Workshop
Working as a music ensemble, you will develop your artistry, musicality, creative teamwork, and performance skills. Additionally, you will develop your music appreciation across genres and will have opportunity to record music. These group sessions are suited to musicians with accomplished instrumental technique.
Artist Tutors
Other Opportunities
Senior Wac Arts has a range of extra activities to broaden and enrich the experience for participants, while they are with us. This includes career days, specialist sessions in audition and interview technique, and a Youth Voice programme that aims to develop leadership skills and empower those attending to shape the design and delivery of our Wac Arts programme.
In addition to our weekend programme, there are intensive holiday courses that provide opportunity to focus on areas of special interest or learn new skills, such as aerials and circus, parkour, 3D printing, animation and more.
Please follow us on social media to stay updated with our offer.
Our Alumni
We have worked with over 30,000 people across more than 40 years, and have developed some of the UK's leading diverse talent.
Among our alumni are Golden Globe Nominee Sophie Okonedo, Television Award Winners Danny Dyer and Maddy Hill, Get Out and Black Panther star Daniel Kaluuya and many more.
Other Facilities
We have changing rooms, showers and lockers for those taking part in physical activities. We also have a number of quiet, comfortable areas for relaxing or studying between classes.
Fees and Bursaries
We want to make sure that everyone who wants to attend classes in the performing arts and creative media is able to do so. For this reason, we aim to keep our fees as low as possible for all of our young people.
For those who have genuine difficulties in meeting these fees, we have bursaries available where we can offer reduced rates in special circumstances. For more information on bursaries please email our admin team, our Engagement Officer.
2021/22 Class Fees
£2.50 per class for all one-hour sessions
£5 per class for all two-hour sessions
Classes will be invoiced on a termly basis. In the unlikely event that classes are undersubscribed, Wac Arts reserves the right to cancel scheduled activities.
2021/22 TERM DATES
Autumn term:
Sunday 3rd October 2021 – 5th December 2021 (8 weeks)
Half term week:
Sunday 23rd October 2021 & Sunday 31st October 2021
Spring term:
Sunday 9th January 2022 – Sunday 27th March 2022 (10 weeks)
Half term week:
12th February 2022 & 19th February 2022
News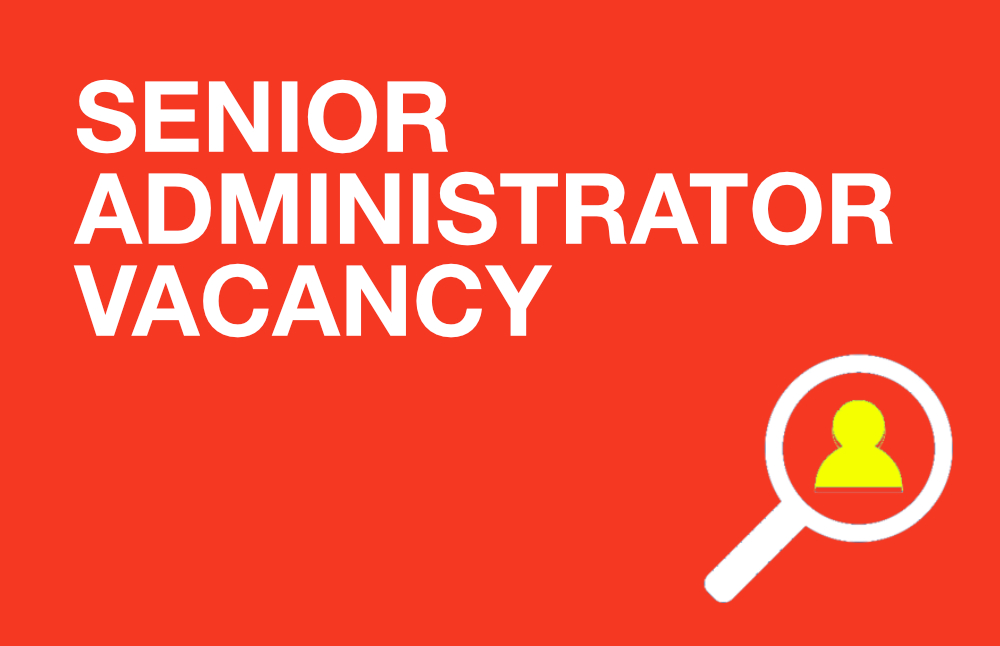 We have a new opportunity to join our Administration team. We are looking for someone who is IT literate, with a pro-active and flexible approach; an eagerness to learn and to grow within the…
Wac Arts
Senior Wac Arts
Old Town Hall
213 Haverstock Hill
London NW3 4QP
General enquiries: 020 7692 5800
Email: Senior@WacArts.co.uk