Our Alumni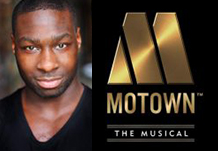 KM Drew Boateng
KM Drew Boateng, has made his West End debut by joining the cast of cult show Motown: The Musical at The Shaftsbury Theatre. The show follows the legendary career of Berry Gordy and the creation of his musical empire, Motown Records.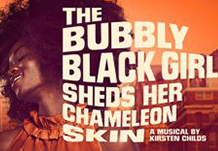 Sophia Mackay
Wac Arts alumna Sophia Mackay is currently playing Elizabeth in the touring stage show, Dirty Dancing. Before this role Sophia stared in The Bubbly Black Girl Sheds Her Chameleon Skin for which she received an Off West End Best Female 2017 nomination.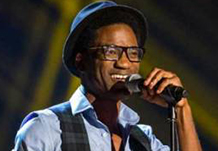 Newtion Matthews
Newtion Matthews is playing Bunny Wailer in the new musical One Love: The Bob Marley Musical, at the Birmingham Repertory Theatre in March 2017. Check out our Diploma About the Course video to see Newtion talk about his training at Wac Arts.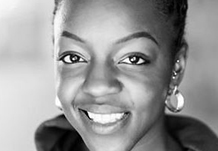 Kandaka Moore
Wac Arts Alumna Kandaka Moore recently appeared in Twelfth Night, directed by Emma Rice at Shakespeare's Globe as part of her Summer of Love season.
"All I wanted to do was perform and my dream was on this timetable! And working with industry professionals was the best thing.
They're living the reality and bringing it back to us. It's already a networking system."
Kandaka Moore – Diploma Graduate 2016
---
Our graduates have appeared in…
---
A number of Wac Arts students have marked their presence in the performing arts and media industry. Amongst our Alumni on the big screen, Wac Arts counts Oscar, BAFTA and Golden Globe nominee Marianne Jean-Baptiste (Robo Cop, Secrets & Lies, Without a Trace, Broadchurch) and star of Get Out and Black Panther, Daniel Kaluuya.
"Wac Arts gave me an invaluable experience not only the chance to develop as an actor but gave me an appreciation of all arts ballet, jazz, music. We were encouraged to try everything and to create. I don't think you get that type of training anywhere else"
Marianne Jean-Baptiste- Oscar, BAFTA and Golden Globe Nominee
TV stars such as The Handmaid's Tale star OT Fagbenle and Danny Sapani (Penny Dreadful) are alumni of Wac Arts, alongside two of the much loved Eastenders' Carter Family, Danny Dyer and Maddy Hill.
"I would say [Wac Arts] expanded my view of the world, gave me a sense of the importance of working as a group, listening, working in harmony, working in time with other people, a group of young people coming together to create a common vision, it taught me about openness and compromise and aspiration and the relationship between the audience and the performer and it taught me about improvisation which is one of the best life lessons I have ever had."
OT Fagbenle, Star of The Handmaid's Tale
Many of our alumni also appear on stage, including Tony Award Winner (A Raisin in the Sun) Sophie Okonedo and breakout star of the Old Vic's Girl from the North Country, Sheila Atim. Our alumni also work behind the stage, such as Director, Playwright and Offie Nominee Che Walker. Recent Diploma graduate Sophia Mackay is appearing in The Grinning Man, after her success in Dirty Dancing and The Bubbly Black Girl Sheds her Chameleon Skin. Currently on the West End is KM Drew Boateng, who is part of the ensemble of Motown: the Musical and the lead role in Hamilton is our very own Jamael Westman who has taken the role of Alexander Hamilton.
Our alumni are not limited to the world of drama; we also have many working in the music industry, including world famous jazz musicians Courtney Pine and Julian Joseph and four Mercury and Mobo Award winners including Ms Dynamite and Zoe Rahman.
"Wac Arts felt like home every week."
Wac Arts Patron Ms Dynamite, recipient of the Mercury Music Prize, two BRIT Awards and three MOBO awards.