Are you looking for full-time performing arts training that will give you the edge to secure a lifelong professional performance career? Then look no further!
Our Diploma offers performing arts training for a modern day industry. It's taught by established professionals who know what you need to succeed.
Our broad syllabus incorporates both contemporary and traditional performance styles, with regular master classes and technique classes.
Level 6 Diploma in Professional Musical Theatre accredited by Trinity College and equivalent to a degree qualification.
An opportunity to extend the Diploma to a BA (Hons) once you graduate with Middlesex University.
International Visas available.
We do not believe in expensive audition fees. We charge £25.
Bursaries available.
Graduate Success
On graduation you will be regarded as a fully trained professional performer, ready to seek work. Previous alumni have gained employment across a wide range of performing arts forms including Stage, TV, Film, Recording studios, International touring, Writing, Composing and Directing. Our latest graduates can currently be seen from the West End stage to the set of Ridley Scott's latest movie.
See more of our graduates
.
Our recent graduates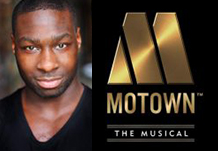 KM Drew Boateng
KM Drew Boateng, has made his West End debut by joining the cast of cult show Motown: The Musical at The Shaftsbury Theatre. The show follows the legendary career of Berry Gordy and the creation of his musical empire, Motown Records.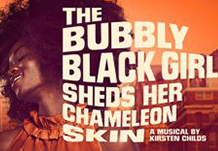 Sophia Mackay
Wac Arts alumna Sophia Mackay is currently playing Elizabeth in the touring stage show, Dirty Dancing. Before this role Sophia stared in The Bubbly Black Girl Sheds Her Chameleon Skin for which she received an Off West End Best Female 2017 nomination.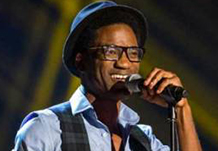 Newtion Matthews
Newtion Matthews is playing Bunny Wailer in the new musical One Love: The Bob Marley Musical, at the Birmingham Repertory Theatre in March 2017. Check out our Diploma About the Course video to see Newtion talk about his training at Wac Arts.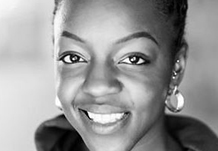 Kandaka Moore
Wac Arts Alumna Kandaka Moore recently appeared in Twelfth Night, directed by Emma Rice at Shakespeare's Globe as part of her Summer of Love season.
Our graduates have appeared in…
International Students
International Students
We welcome students from around the world. London is an extremely diverse city where anyone can fit in and we make every effort to support students from abroad to settle and train successfully in the city. Find out more about living and studying in London on our Student Life page or read our FAQs.

News
March was Showcase Season at Wac Arts, with young people from our programmes having the opportunity to share their...
Our Patrons
Get in touch
Wac Arts
Diploma Team
Old Town Hall
213 Haverstock Hill
London NW3 4QP
General enquiries: 020 7692 5838
Email: Diploma@WacArts.co.uk
Apply Now