Singing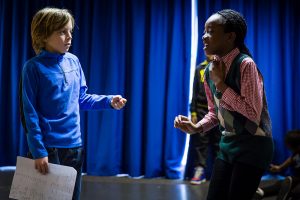 Age based classes for:
Years 5, 6&7 : 1 hour
Years 8, 9&10 : 1 hour
Fees
£2.00
About the classes
We have two singing classes for children and young people from nine years and up. Students sing as a group and there are opportunities to sing solo and in small groups so that individuals can progress at their own pace.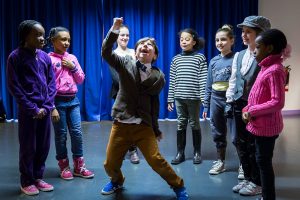 Creative group work is designed to reflect the interests of students and encourage them to contribute their own ideas and material to the session, gaining confidence in their abilities. The groups sing in a range of styles and have fun experimenting with different vocal techniques.
They explore the complexities of multiple part harmonies, vocal scales and song arrangement. Part of the fun is to also experiment with improvisational and ad-lib skills so that everyone develops their vocal confidence and enjoys themselves!
Both classes have at least one group performance opportunity for each year.