Percussion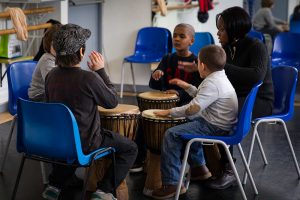 Age based classes for:
Years 1&2 : 45 mins
Years 3&4 : 45 mins
Fees
£2.00
About the classes
Focused FUN with percussion! A great class for children from five to eight
Years old – learning 'carnival style'!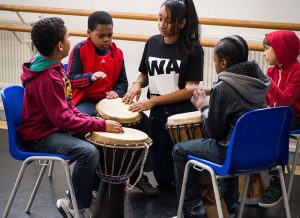 This class introduces children to the joys of rhythm, singing, and playing a variety of percussion and other instruments. A holistic teaching approach means the class receives the best foundation to develop through music.
As well as learning to play, read and write rhythm, children develop listening appreciation and a host of interpersonal skills needed to successfully create percussive rhythm as a group. Wonderful fun for team working and producing great sounds!