Music 1, 2 & 3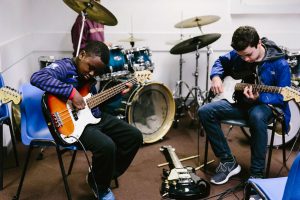 Years 5-10 : 1 hour
Fees
£2.00
About the classes
We have three music classes based on musical ability and aptitude. The ensemble style of playing in each class means that students work as a team in a range of different musical styles and genres.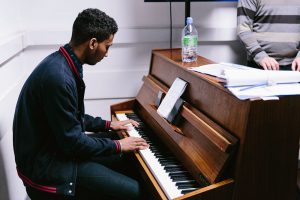 They have opportunities to play their own instrument or to experiment with new ones in a supportive environment. Each student is encouraged to develop a broad range of musical skills and the group setting enables our musicians to play with others as a band.
Students work towards a performance at the end of year and develop their performance, improvisation and directing skills each week. As part of the group, students always have fun and enjoy the process of practicing, playing and performing together.