Movement & Dance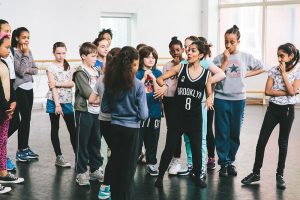 Age based classes for:
Years 1&2 : 30 mins
Years 3&4 : 45 mins
Years 5, 6&7 : 1 hour
Years 5-10 : 1 hour 30 mins (workshops)
Fees
£2.00
About the classes
Movement and Dance classes are offered for all our children and young people from the age of five and up. Classes are fun and develop expression within dance through the exploration of projection and performance skills, style, musicality, focus and choreography.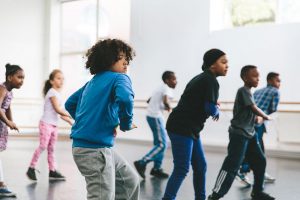 Students will develop practical knowledge, spatial awareness and physical skills vital in dance, including balance, alignment, strength, flexibility, control, co-ordination, elevation and flow of energy. In a context of discovery, these skills will be explored through a variety of dance styles including contemporary, African, street dance and salsa.
Dancers learn the basics of body action, good studio practice and the importance of warm up and cool down. In practicing creative tasks together, they also learn the value of evaluating contributions, communication skills and groupwork, gaining confidence and a love of dance in the process!