Junior Wac Arts
Having fun whilst developing talent in performing arts and creative media.
Classes for 5-14 years old on Saturdays in term time from September to May.
Students learn new skills in performing arts and media, whilst forming friendships, gaining confidence and exploring their creative potential.
About Junior Wac Arts
Being part of the Wac Arts community inspires young people to grow, motivates them to achieve and importantly gives the time and space for the arts that is becoming increasingly limited within the mainstream school day.
We have excellent facilities with full disabled access at our building in Belsize Park, as well as tutors who are leaders in their art forms. Our Junior programme also provides the best foundation to progress on to our Senior Wac Arts programme, where they can develop professional skills led by industry experts, from Netflix directors to actors on the West End.
Please see below for our full class list, fees and term dates. For more information and to apply, please complete the online application form up via the buttons below, or at the bottom of this page.
Please note that due to COVID we are currently offering a mix of online and in-person sessions.
Dance
Movement and Dance classes are offered for all our children and young people from the age of five and up. Classes are fun and develop expression within dance through the exploration of projection and performance skills, style, musicality, focus and choreography.
Drama
Drama is offered to children and young people between the ages of five and fourteen in a selection of age appropriate classes. Our drama classes explore improvisation, drama techniques and the 'rules' of acting, drama games and exercises.
Ballet
Children can join ballet classes from the age of five and benefit from a live piano accompanist. Together with a fully equipped dance studio, this inspires students to express themselves through dance.
Music Technology
Music Technology for young people from ten years of age. Learning the basic skills involved in sound recording, Music Tech students are based in the Wac Arts recording suite for their classes. The young people explore studio techniques and compositional skills.
Singing
We have two singing classes for children and young people from nine years and up. Students sing as a group and there are opportunities to sing solo and in small groups so that individuals can progress at their own pace.
Video Production
With a strong 'hands on' emphasis, the students have plenty of opportunities to practice their skills first hand, as well to learn video theory and media language. They learn a range of video production skills from pre to post production including writing their own treatment, short scripts and pitching their ideas to the group.
Digital Animation
Students learn a range of animation skills from storyboarding and composition through the entire process of creating and editing their work on screen. Students are introduced to different software and encouraged to experiment with various styles of animation.
Junior Wac Arts has a range of extra activities to broaden and enrich our students' experience while they are with us, such as a Youth Voice programme which aims to develop leadership skills.
We also have summer and holiday programmes where young people can learn new skills such as aerials and circus, parkour, 3D printing, animation and more.
Please follow us on social media to stay updated with our offer.
Parents
Please note that due to COVID we are asking that you drop your child off at the Wac Arts entrance, and do not stay within the building.
Usually, you would have the option to to stay and make use of our playroom for young children, cyber cafe and the fun activities happening every Saturday.
We have a parents and carers Facebook group. and a committee that meets regularly during class time to feed into the decisions we make. The views of our families are very important to us and we want to ensure students get the most out of their time at Junior Wac Arts.
To join the parents committee, or put forward any comments and ideas, please email our Engagement Officer Lydia.Entwistle@WacArts.co.uk
Other Facilities
We have changing rooms, showers and lockers for those taking part in physical activities. We also have a number of quiet, comfortable areas for students to relax or study between classes.
Fees
We want to make sure that everyone who wants to attend classes in the performing arts and media is able to do so. For this reason we aim to keep our fees as low as possible for all of our young people.
For children who have genuine difficulties in meeting these fees, we have occasional bursaries available where we can cover class fees in special circumstances.
2020/21 Class Fees – Term 3:
Fees TBC
All fees to be paid for in advance to confirm place, unless a payment plan is put in place. Payment plan offer: 50% Scholarship discount.
Junior Wac Arts Term Dates
Summer Term: 24 April 2021 – 15 May 2021 (4 weeks)
Timetable
News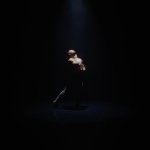 https://vimeo.com/579483581 ISOLATION created and directed by Lukas Mcfarlane Proudly commissioned by Wac ArtsCo-produced by Untitled Entertainment Ltd. Performed to the tracks "Please Catch Me" by Lukas Mcfarlane "End of…
Wac Arts
Junior Wac Arts
Old Town Hall
213 Haverstock Hill
London NW3 4QP
General enquiries: 020 7692 5888
Email: Junior@WacArts.co.uk