Ballet
Age based classes for:
Years 1&2 : 30 mins
Years 3&4 : 1 hour
Fees
£2.00
About the classes
Children can join ballet classes from the age of five and benefit from a live piano accompanist. Together with a fully equipped dance studio, this inspires students to express themselves through dance.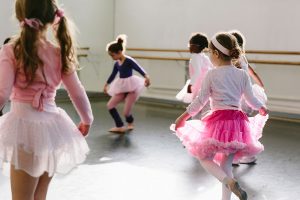 Designed to promote both physical and spatial awareness, the classes include different activities for each age group, beginning with warm up games for the younger group and the barre for older students.
With an emphasis on posture and alignment, all will learn the basic ballet techniques of carriage of arms and the positioning of feet. Progressing to learning short movement sequences, both adagio and petit allegro in the centre, students develop co-ordination of mind and body. They will practice enchainments of movements at the barre and learn how to work with their peers to create travelling sequences that ultimately lead to springs, jumps and grand allegro work.
Once our ballet students have the basic techniques, they can take ballet training further or use their skills to supplement any other dance form they may choose. Throughout, they all have the opportunity to have a great time with dance!