Coram are really excited to be able to offer this free 1 day song writing workshop on Thursday 26th October for young people aged 13-16.

The workshop will be facilitated by Coram Therapists and industry professionals from the Institute of Contemporary Music and Performance.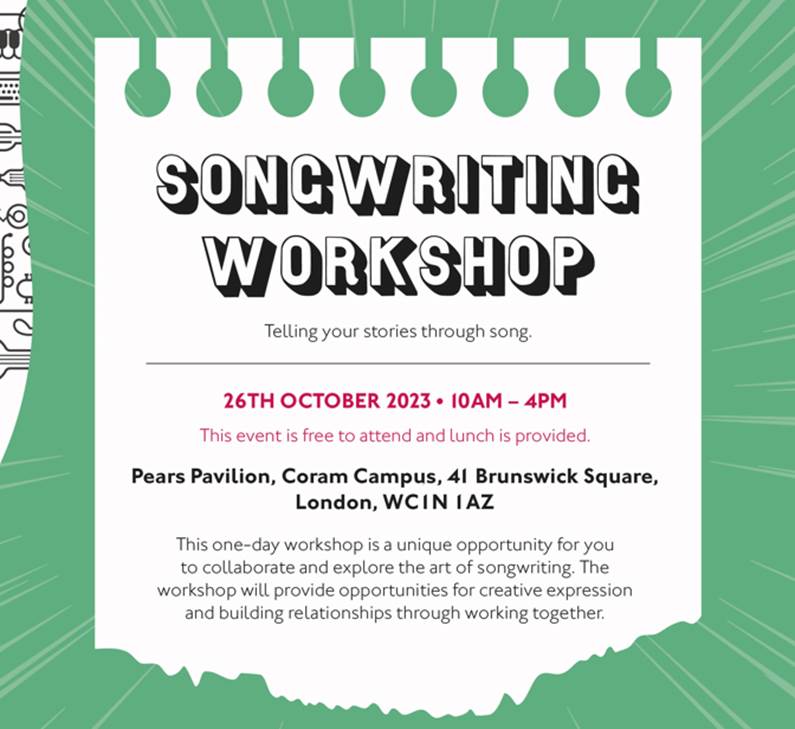 This one-day workshop is a unique opportunity for young people ages 13 – 16 years to explore the art of songwriting.
The workshop will provide opportunity for creative expression, reflection and building relationships through working together. There will also be a breakout/sensory space with a therapist that the young people can access throughout the workshop.

The Creative Therapy Team
Creative Therapies
020 7520 0311

Coram, Coram Campus, 41 Brunswick Square, London WC1N 1AZ
Registered Charity no. 312278