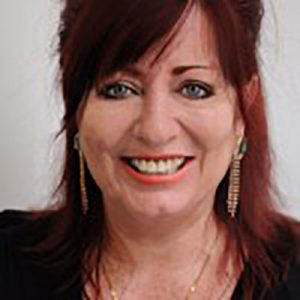 Wac Arts Marcomms team meet Starline Entertainment for a cuppa and chat.
Starline Entertainment has been at home in the Old Town Hall since 2013. Wac Arts went and met with Carey Fitzgerald who leads the organisations Business Development/Strategic Planning and asked a few questions to find out more about them…
Could you please tell us about your organisation, and the work you do?
Our core business is the worldwide rights management of film and television productions. We work with film makers and help to get their projects made by assisting with the financing and then selling the rights to Distributors, Broadcasters or Digital Platforms around the Globe.
What's your favourite thing about being based at Wac Arts?
Besides the Wac Arts Team, the wonderful creative energy with the variety of activities happening in the building. Also the building itself is quite beautiful.
What do you feel aligns your organisation and the work that happens with young people at Wac Arts?
We are passionate about developing young talent and work closely with first time writers, producers and directors.
What was a highlight for your organisation in 2017?
We never know too far in advance which projects are going to become involved with. In 2017 we enjoyed enormous success with a programme on the world famous Tenor, Jonas Kaufmamn, on Puccini and from La Scala in Milan. Opera was not a particular expertise of ours but we were quick to lean and are hoping to do more!
Do you have any upcoming projects for 2018 you're excited about?
We have a wonderful feature documentary from a highly talented first time Producer and Director team called PIANO TO ZANSKAR. It's a stunning road movie following a team transporting by hand a 100 year old, 80 kilo upright piano from a bustling Camden Town workshop to the remotest heart of the Indian Himalyas, Lingshed, Zanskar. It's a beautiful, heart warming film.
To find out more about Starline Entertainment go to www.starlinecontent.com
Keep an eye on the Wac Arts website for news on Starline Entertainments involvement in the Wac Arts Weekender 2018. They have something very special planned!