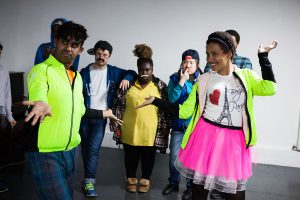 Wac Arts is delighted to announce we have secured funding from the Camden Can Innovation Fund for a project that will motivate the public to become more active. This funding programme was established to allow local groups and organisations to find innovative ways of tackling some of the complex issues behind obesity in Camden. In addition to the funding, we will receive support from a member of the public health team who will help join us up with other Camden resources, departments and organisations to achieve our goal.
Our project will result in the creation of a new game to help young people with disabilities be more engaged in exercise. Assistive CreativeTechnology Officer, Chas Mollet, said: 'The game will combine physical activity and assistive technology hardware and software with elements of traditional video games. Players will have to exercise to get to the next stage. We will be working with young people to co-create the game – all too often people think of gaming as the opposite of exercise but our project aims to challenge this.'
Gamification and exercise have risen in popularity recently, through games such as 'Zombies, Run!' and 'Pokemon Go', but our Wac Arts game co created with members of our Urban Motivation group will be the first targeted at young people with learning disabilities.
The game will present fun obstacles requiring 'players' to exercise in order to progress to the next stage, including movements such as squatting and jumping to break an invisible sound beam or reaching a step count via an electronic dance mat. It will measure players 'active' playing time, using this measure to better understand the benefits of 'active minutes' in daily life.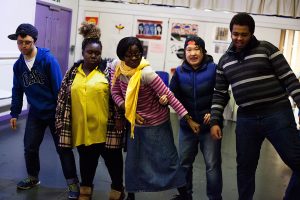 The project shows Wac Arts' continued commitment to promoting healthy living, following outreach projects with Royal Free Hospital about diabetes education and a science project funded by BBC Children in Need and the Wellcome Trust which explored sound and hearing.
Other projects supported by the fund include a new Fresh Fruit and Veg Market Stall at Somers Town Community Association and a Junior Park Run organised by Christchurch Primary School. The Camden Can Pledge is a wider resident campaign that they are hoping will roll out across the Borough of Camden, particularly into estates, and motivate more healthy living in the borough.
To find out more about the pledge and how you can get involved, visit the Camden Can Pledge website.