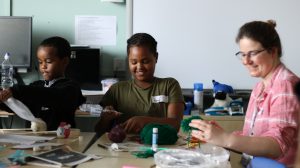 Wac Arts Reach is one of our newer programmes at Wac Arts – it's a 3 year Children in Need Funded Project, providing cutting edge technology projects to schools and youth organisations. With a diverse range of projects, varying from digital orchestras to live TV broadcasts to multimedia animations, we aim to deliver sustainable and accessible programmes that enrich young people's lives, bringing a new creative value to technology and providing a fun and exciting environment that allows the young people to express themselves.
So what have we been up to? Well – we've visited 11 organisations across the country including Mapledown School, whose students took to our workshops so well that they ended up putting on a digital orchestra performance at the Wac Arts Weekender in March!
At the Royal Free Hospital we worked with young people to create a series of safeguarding films, that were disseminated around the hospital – this activity even allowed them to be accredited with AQA qualifications in Life and Leisure.
At WECIL in Bristol they held a 'Wac Arts Day' which was generously funded by Boots and included a whole host of tech workshops, including trialling 360 degree video production and digital orchestra live scoring!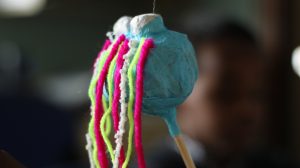 We also spent a day at the Diabetes Wellness & Research Foundation with E17 Puppets to produce a series of videos explaining their experience of living with diabetes to be used as an educational tool for other children newly diagnosed with diabetes.
Coming up we'll be at Richard's House Hospice this summer, embarking on Raiders of the Lost Voice, an adventurous silent movie with a digital orchestra providing a live musical score. Young people will learn new and exciting film-making skills, digital music techniques and find out what it is to be part of a digital orchestra.
Let's lots of big things in the pipeline for Wac Arts Disabilities and Inclusions teams this summer… And it all kicks off with the launch of Wonder Pod on July 4!