On Sunday 10th September, we once again opened our doors for the annual Senior Wac Arts Taster Day. This packed day allows both new and returning students the opportunity to try out all of our Senior Wac Arts classes for free, before the term's classes begin properly. It's one of the highlights of our year, as the building is always packed with amazing young people, excited to dive into what's on offer. We welcomed approximately sixty new students and eighty returning students for a packed day of singing, acting, dancing, trampolining, aerials work and more.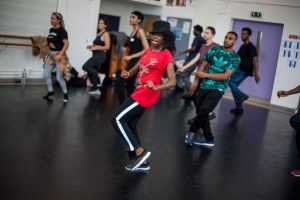 The programme offers the opportunity of cutting edge performance and media training to 14 to 26 year olds. We offer a comprehensive Sunday programme, which supports you to develop as an individual performer. We have a fantastic team of tutors for this term, including 2008 MOBO Award winner Allyson Brown and singer, songwriter and composer Anoushka Lucas.
Many of our students go on to astound audiences on the stage and screen, including Marianne Jean-Baptiste (Academy Award Nominee), Daniel Kaluuya (Black Panther) and Wac Arts Patron Ms Dynamite (MOBO Award Winner). The skills you build as a Senior Wac Arts student provide the perfect stepping stone to full-time performing arts training, including our very own Diploma in Professional Musical Theatre.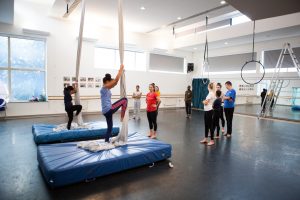 For the first time, we ran auditions for our Diploma in Professional Musical Theatre alongside our open classes, allowing potential students the opportunity to see Wac Arts as the energetic creative hub that we know it to be. We're so excited to be welcoming our new diploma students to the building this week, and know they will continue to astound us with the talent they showed in their auditions.
Classes begin again this Sunday. We hope to see you then!