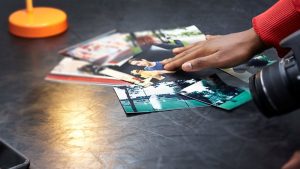 Some of our young people recently teamed up with The Anna Freud Centre for Children and Families to take part in a four day photography workshop led by award-winning photographer Sandro Sodano from Poached Creative. Here's what they had to say about the time:
"During the workshops the young people were taught about the equipment and learnt composition skills from compiling moodboards to considering depth and lighting. Each young person was provided with a camera and were supported in setting up and taking shots both within Wac Art's centre in the Old Town Hall and on Hampstead Heath. During a feedback session on the final day the group reflected on the stories they had captured as part of their shoot.
The photography produced reflects real experience, based around themes of resilience, choice, emotional wellbeing and self-expression. This aligns itself with a wider movement that wants imagery around mental health to be more representative, connecting with the many young people and families affected, including those supported by the Centre.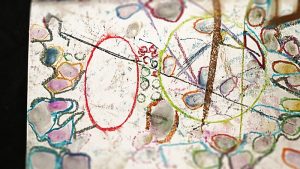 Chris, a member of Wac arts and participant in the workshop said: "My choice to join this project was an act of resilience but also believing in creating something inspirational that I feel that I can work outside my comfort zone. As a disabled person I hope I can be an example to other people who would want to build up their creativity and feel better about themselves, each other, the project and their community."