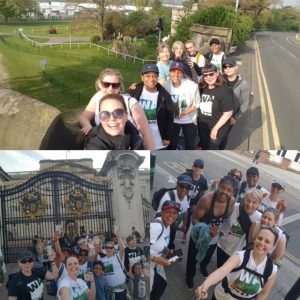 This weekend we had not one but two sponsored events taking place to raise money for our weekend programmes, Junior and Senior Wac Arts.
On Saturday a group of ten parents and staff including Celia Greenwood walked 23 miles from Windsor Castle to Buckingham Palace and raised over £2,500 (donations are still coming in!). With real team spirit the ladies stayed together throughout the 23 miles, motivating and supporting each other throughout. Wac Arts alumnus, Simba even joined the walk for a short while to keep the momentum going! Simba was a student at Senior Wac Arts so the organisation and weekend programmes are close to his heart. The walkers started at 8.30am reaching the half way mark at Hounslow West at 12.40pm and then arriving at Buckingham Palace (where well deserved prosecco & ice were waiting for them!) at 6.10pm.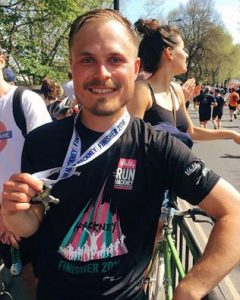 On Sunday the Hackney Half Marathon took place in the 27 degree heat and our runner Nathan Greenwood braved the sun and ran to raise money for Wac Arts. Not only did Nathan make it to the finish line to receive his well deserved medal but he also ran his personal best and finished in just under 1 hour 33 minutes! This was the 2nd half marathon that Nathan has taken part in this year with his first race in the North London Marathon in March. Nathan set himself a target of raising £500 but has now exceeded his target with more donations coming in by the hour!