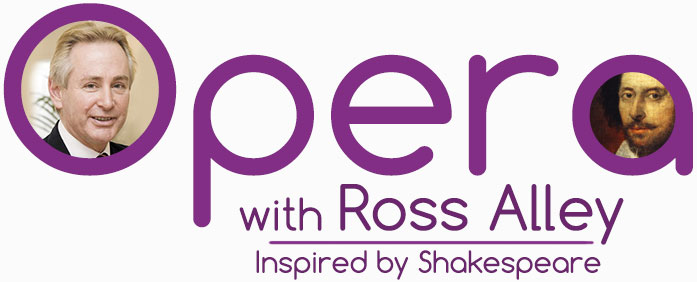 Tuesday's 2pm-3.30pm, starting 18 October.
Opera with Ross Alley is a series of lectures that focus on five operas with distinct musical characteristics with a Shakespearian connection.
Each opera will be explored in detail with a lively commentary from Ross and plentiful musical illustrations.
18th October: Otello by Rossini
25th October: no session
1st November: Otello by Verdi
8th November: Falstaff by Verdi
15th November: I Capuleti e i Montecchi by Bellini
22nd November: Romeo et Julietteby Gounod
Tickets
£20 for each session
£85 for the series
We are delighted to offer the series and a Crew level membership with our giving scheme, Supporting Cast at a rate of £125 instead of £145!
For 35 years, Wac Arts has sought out and embraced young people who would otherwise be denied access to the arts across education and training. A Supporting Cast membership entitles you to a selection of great benefits and your donation will enable a young person who needs it most to experience joy and affirmation through, music.
All options to be paid at the door on arrival
Donations
Funds raised by this series support Wac Arts, giving music training to young people who would not otherwise have the chance to play an instrument. The first opera series raised a vital £900 which meant that two young people will be able to take part in Wac Arts weekend programmes next year.
The series starts on 18th October in Dance Studio 2 here at Wac Arts
Tube: Belsize Park
Buses: C11, 46, 168, 268
For information and to book tickets: patricia.orwell@btinternet.com
If you would like to find out more about Wac Arts Supporting Cast: Sioban Whitney-Low: Sioban.Whitney-Low@WacArts.co.uk