"Wac Arts is my favourite activity during the week. It makes me feel amazing and happy"
Junior Wac Arts Student
December and November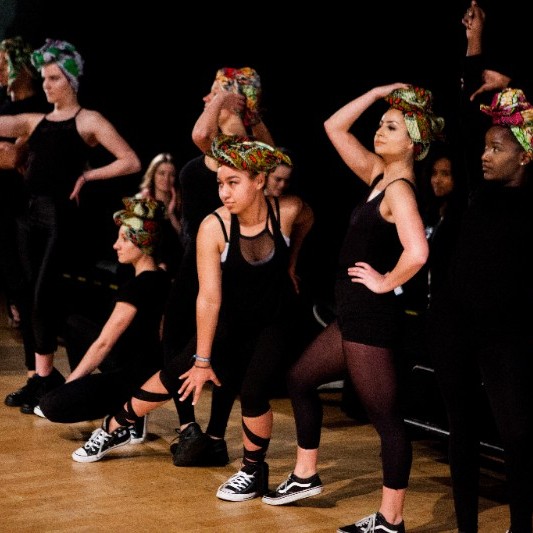 At the beginning of December, our fundraiser, 'Dare to Dream', raised £48,000 for our programmes and celebrated the dreams and aspirations of staff, students and supporters alike!


November was a busy month for Wac Arts, with the announcement of our new Patrons Jonathan Butterell and Martina Laird, and the announcement that Wac Arts is Thorntons Budgens Charity of the Year.

"I was so proud to have been co-hosting with Shelby on such an absolute triumph of an evening; incredible performances all round, such heart and commitment shown by all involved and a spirit of openness and community in keeping with the true essence of Wac Art"
Wac Arts Alum and Patron, Danny Sapani, following 'Dare to Dream'
September and October

October saw the reopening of our newly redesigned Reception Area, thanks to a donation from U3A London, who share our building.


In September, we opened our doors to students for our annual Senior Wac Arts Taster Day! This event is when anyone aged 14-26 can come along and try out our classes for free, before signing up to join.

Young people from 29 of the 32 Boroughs of London engage in our programmes – with 62% residing in Camden
July and August

August brought with it our annual Summer Schools, where students wowed us all week long with their circus, parkour and drama skills! One of our young people with a learning disability was supported to participate in the week-long Drama Summer School, working with StrongBack Productions.


Our full-time training students wowed audiences with their performance of 'Fable' back in July – a musical they devised themselves, based on stories from around the world.

The Old Town Hall is 140 years old, and is where TS Elliot, Judi Dench and Lulu got married.
May and June

June bought more new funding for us, this time from the Paul Hamlyn Foundation Youth Fund, to support young people on our disabilities programmes. Meanwhile, full-time student Heloise received an award for 100% attendance at the annual graduation ceremony.


In May, we helped London Youth celebrate their 130th birthday and attended their celebrations at Buckingham Palace itself! Staff and students had an amazing time.

Last year, over 120,000 people visited our building.
March and April

In April, we said goodbye to Martha Stylianou, Diploma Co-Ordinator and long term member of Wac Arts' core team. Luckily, she still works with us as an occasional tutor, so she's not gone completely!


March was a big month for us – In addition to our first ever Wac Arts Weekender, we also celebrated receiving our Camden Short Breaks contract. Working alongside KIDS and PACE, we provide services that allow young people with disabilities to engage with fun activities over the holidays.

From January to December 2017, 16% of our students identified as having special educational needs or disabilities.
February and January

In February of this 2017, we announced that alumna Kandaka Moore and future Patron Martina Laird would be appearing at the Globe Theatre in 'Twelfth Night' and 'Romeo and Juliet' respectfully.


And lastly, way back in January 2017, we announced that one of our supporters, Sam Edge, had climbed Mount Kenya. He raised over £1500 for Wac Arts as a result of his efforts!

As a registered charity, Wac Arts says a huge thank you to all those who supported us in 2016-17 and who make our work possible.
Additional thanks to Beacon Lodge Charitable Trust, Foyle Foundation, Ithica trust, The 29th May 1961 Charitable Trust, The Mackintosh Foundation, The Olswang Foundation, The Totland Bay Project, The Tuixen Foundation and The Vandervell Foundation.