Posted on 14/06/2017 in
Buddying and Transitions
,
Holiday Projects
,
Homepage
,
Inclusive
,
Junior
,
Senior
,
Summer
,
Support Us
,
Wac Arts Interactive
,
Wac Arts Nites
,
Wonder Wac Arts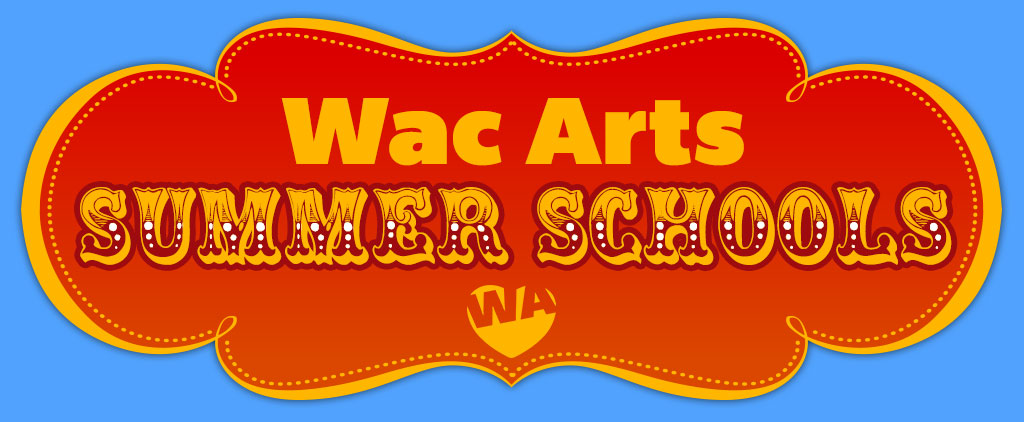 We're delighted to announce our summer programmes for 2017 – following huge demand we're bringing back the enormously popular Wac Arts Circus School and WActive! Both are weeklong workshops taught by industry professionals in July, and are perfect for getting young people up, active and sharing new experiences with new friends.
Wac Arts Circus School | Ages 5-13
24-28 July 2017: 10.15am-15.15pm, Monday-Friday
Wac Arts has nearly 40 years of experience training young people in performing arts and our Circus School is one of our favourite parts of summer! Over the space of a week young people will take part in gravity defying aerial classes, hit new heights trampolining and learn the insider secrets of clowning, all from trained industry professionals in great facilities.
Places cost £50 a week – that's just £10 a day.
Further siblings enrolled onto the same course get 50% fee discount.
WActive | Ages 13 – 19
24-28 July 2017: 1.30pm-5.00pm, Monday-Friday
If you're slightly older, we've got WActive. This weeklong intensive programme will introduce you to the art of parkour, the ultimate combination of urban exploration and fitness – and a great foundation for anyone interested in stunt training. You'll also get to do aerials – pulling off some great photo-worthy moves!
Places cost £40 a week – that's less than £10 a day.
Further siblings enrolled onto the same course get 50% fee discount.
Professional Approaches
21-25 August 2017 (ages 14-26 yrs)
**Times to be confirmed**
Chigger Foot Boys project- Professional approaches to Drama
Evening workshops in partnership with StrongBack productions.
This workshop will be focusing the text of Chiggers Foot Boys written by Patricia Cumper.
About Chigger Foot Boys:
An intoxicating cocktail of love, duty, death and dominoes… Based on true events in the lives of Jamaicans who fought in World War One and set amid the banter in a rum bar near Kingston Harbour, four young men tell their stories of death and glory as the end of the British Empire looms. 1914. One night in Medora's rum bar by the docks in Kingston, Jamaica, a soldier, a hunter, a scholar and a lover are playing a game of dominoes to while away the night, trapped by a thunderstorm. They are oblivious of the impact that the distant war in Europe will have on them, their island and the future of the British Empire. Amongst them, about to embark on a journey of a lifetime, is a young Norman Manley. In a series of flash forwards we witness the fate that awaits them and many other Jamaicans who volunteered and fought on the fronts of World War One. #ChiggerFootBoys

Bursaries available
Here at Wac Arts we're committed to providing quality holiday programmes for young people at affordable prices – with bursaries available on both our Circus School and WActive Programmes.
If you would like to apply for a bursary then please tick the relevant boxes on the application form.
As this popular summer programme is in high demand please return application forms by Monday 3 July 2017. We will let you know whether you have successfully gained a place by Friday 7 July 2017.

Spread the word
If you know a young person whom you think would benefit from a week of activities such as this we would be immensely grateful if you could pass on this email to them. Leaflets and application forms are also available at Wac Arts reception.

If you have any further questions please don't hesitate to contact Jitendra Kulkarni on 020 7692 5800.