[one_fourth] [/one_fourth]
[one_half]
The Threepenny Opera
Book and Lyrics by BERTOLT BRECHT
Music by KURT WEILL
English Adaptation by MARC BLITZSTEIN
An amateur production by arrangements with
R&H Theatricals Europe Ltd.
Co-directors Kansley & Lidert
Choreographer Ingrid Mackinnon

Friday 29th June – 7:30pm
Saturday 30th June – 2:30pm and 7:30pm
Tickets £10 (£8 concessions)
Email Diploma@WacArts.co.uk to reserve your tickets
John Lyon's Theatre
City Lit, 1-10 Keeley St. London WC2B 4BA

Kansley and Liderts interpretation of Threepenny Opera is focused on expressing current themes relevant to London and challenges social norms to provide a new perspective to a classic drama. Bertolt Brecht's musicals always have an inherent political edge and this production will embrace that to its fullest extent. The piece is set in Canary Wharf Tube Station in the present day, exploring the ideas of social inequality and corruption within our financial institutions. The show will be a fun and fresh take on an old classic.
Wac Arts suggests that audience members are 12+ due to some adult themes/language.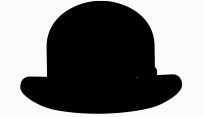 Click here for more information on
the Diploma in Professional Musical Theatre.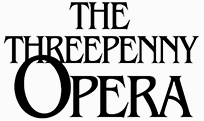 [/one_half]
[one_fourth_last] [/one_fourth_last]