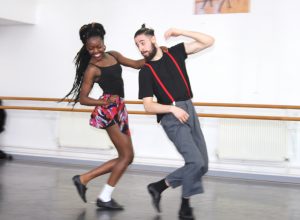 After a very successful Open Day on the 5th May, Wac Arts will be opening its doors once again! Come in and view some of our cutting edge classes, chat with our existing students and staff and see our facilities!
Do you want a career in the performing arts? The Wac Arts Professional Diploma programme is a full-time, degree level, qualification that gives you the opportunity to gain the skills needed to succeed in the professional performance world. The Wac Arts Diploma champions non-western art forms alongside more traditional training in singing, dance and drama.
'Learners have a rich experience of exploring other cultures and ethnicities, and non-western forms' Ofsted report 2016
Come to our Open Day on the 28th June!
There are two time slots available:
Slot 1 10:30-1:30pm
Slot 2 2:30pm-5:30pm
(We can accommodate school/college groups as well as individuals)
'Learners' destinations are excellent, with all graduates gaining employment in the industry during the past three years' Ofsted report 2016
To book please email Grace.Nicol@WacArts.co.uk or call 020 7692 5838