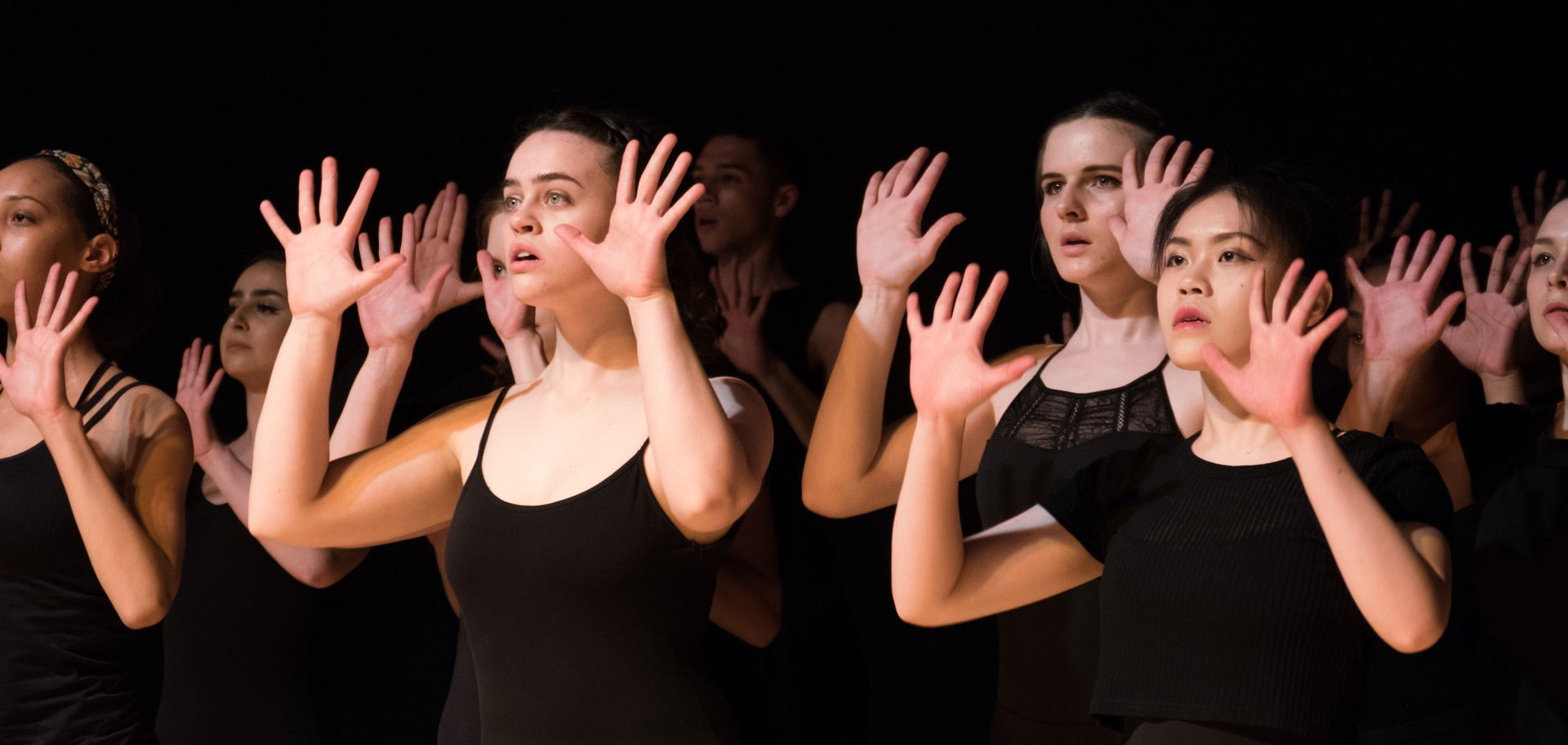 Last weekend saw 42 events run over four days and it was a fantastic success.
With so much happening, the building came alive and we enjoyed every moment, whether it was watching our students with pride, listening to the experts at the panel discussions, showing potential new Wac Arts students around the building or watching the Masterclasses that were taught by the likes of David Blake, performer in the West End's, Lion King!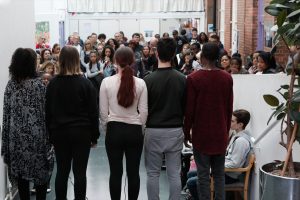 Our students shone in their programme's sharings and showcases. We kicked off the four days with our building partners who joined our Weekender event and we were overjoyed that they were involved. U3A's drama group performed a Dylan Thomas play, Akademi held a Choreographic Commissions Sharing and Starline Entertainment hosted a panel discussion on getting your film financed "Behind the Scenes- From Script Idea to Screen Reality". Wac Arts College performed a selection of drama, dance and vocal pieces which the pre and post 16 cohorts had been working on during the term.
The first night was especially inspiring, the Interactive Extravaganza was two hours of films, dance, drumming, rapping and drama sharings by our Disability and Inclusion programmes! The evening ended on the Wac Arts Interactive students performing a multi-media play with a live digital orchestra. As the Interactive Programme comes to an end the students not only showed off all the skills they have learnt over the projects 3 years but the friendships that they have built were evident on and off the stage. The audience also witnessed the "arrival of POD" which is the next programme funded by BBC Children in Need and is called Wonder Pod. Watch this space…..
The Juniors wowed us with their saxophone skills, vocal improvisation (which included audience !) and their comedic take on Shakespeare's classics. The Seniors had the audience exploring the building with their promenade performances which included aerials, physical theatre and a singing set that filled the whole atrium with joy. The full time Diploma in Musical Theatre students were impressive with their gritty and emotive showcase which presented all three arts forms that they learn, develop and master over the three years on the course.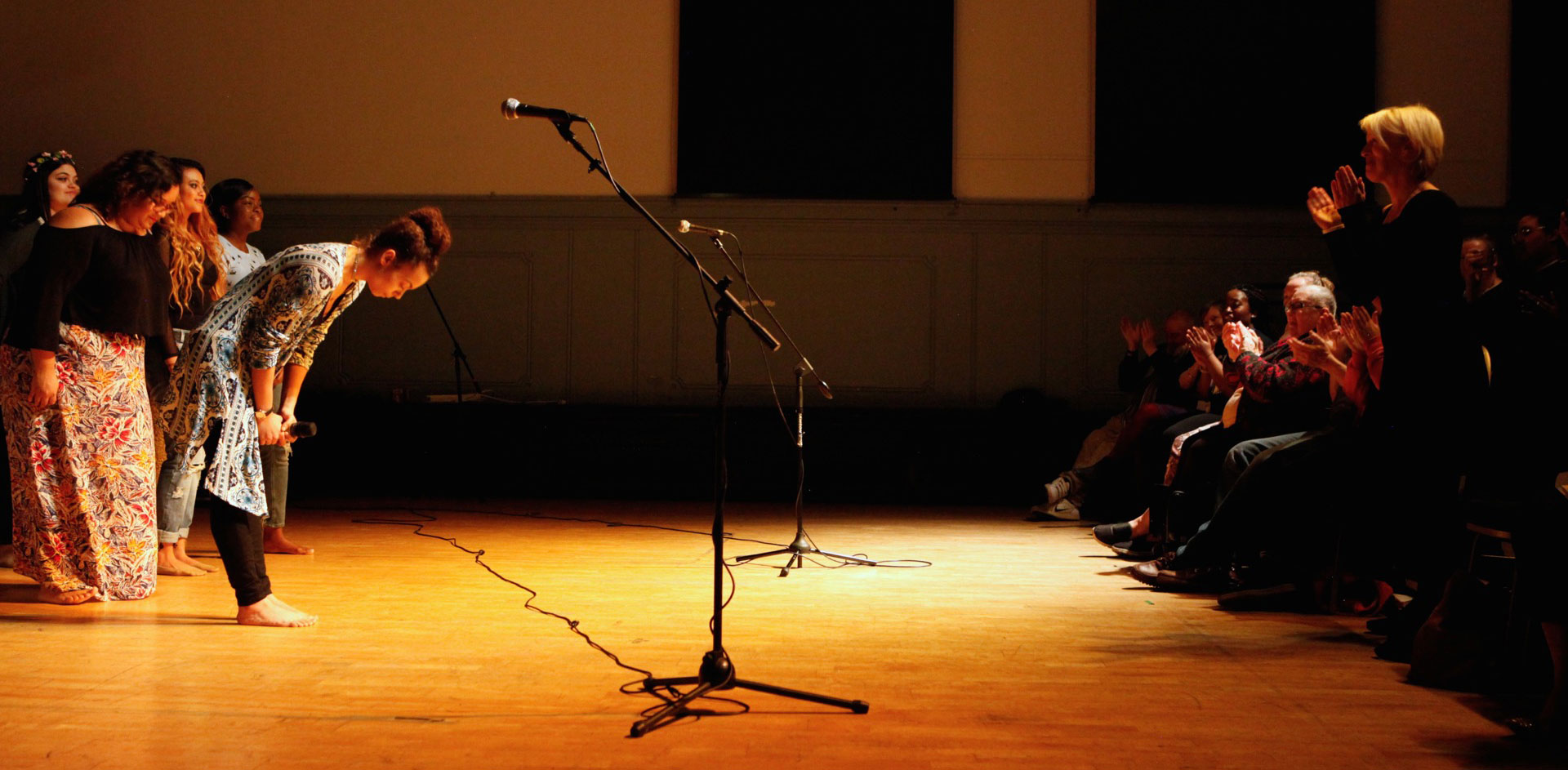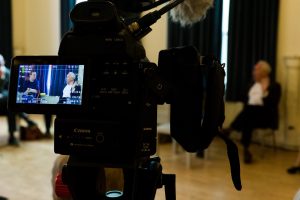 The parents were not forgotten and not only enjoyed the beautifully decorated, Mothers Days Tea Party which was sponsored by Thornton's Budgens, but also open the Junior Wac Arts evening show by performing a drumming piece on bongos led by one of our percussion tutors.
Wac Arts Patron, Simon Callow captivated the room when he was interviewed live by Drive Time presenter Simon Mayo. Simon Callow had been on Simon Mayo's show in February and their chemistry was electric. The interview was honest, funny and thought provoking.
We want to thank everyone for coming and supporting Wac Arts in our first ever four day event and we hope to build on this success next year with the Wac Arts Weekender 2018.
We hope you enjoy this video that was created by Marcus Hessenberg: