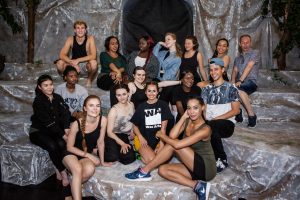 Welcome back to a new season at Wac Arts.
To those of you who were on holiday over summer, we hope you had a great time and we can see that have bought the sunshine back to the building with you. The building is buzzing with activity and creativity. We are soon to open our newly decorated Main Reception which will be a fresh and fun welcoming space. All of our programmes have now restarted for the autumn season, and we are excited to be welcoming all of our students to the building once again.
Our Diploma students joined us for their induction last week, and we'd like to extend a huge welcome to our new cohort which includes students from Israel, and Zimbabwe. Full-time classes began again this week, and all students are working hard to develop their musical theatre skills. For many, this included a trip to the Southwark Playhouse to watch Wac Arts alum Ché Walker's production of 'Doubt'. We hope this experience inspired them and will feed into their own work over the next few months. There will be a chance to see all years groups perform in December where they will showcase this seasons work.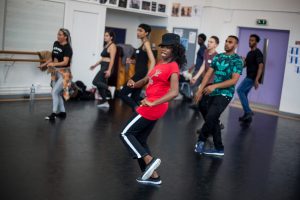 Our Taster Day was a success with over 80 new young people coming along to try out what Wac Arts offers on weeknights and weekdays as well as many young people returning from last year. Last weekend saw the return of our Junior and Senior Wac Arts programmes which will run through to spring. Students enjoyed a full day of classes in drama, singing, music, dance and media. The building was buzzing and we can't wait to see what awesome work they create. As well as new students, we also have a small group of new tutors, and we hope you'll join us in making them feel welcome.
Wac Arts Nites have also restarted on a Wednesday evening with street dance, music technology and trampolining classes. This programme also includes our groups for young people with learning disabilities, Wac Arts Ignite, who have been creating some amazing videos, and our Over-18s group, Urban Motivation.
Our Wonder Wac Arts sessions have also restarted on Wednesdays and Saturdays. Our Saturdays have been spent exploring the senses, including making our own play dough and engaging in some very messy sensory play! The Wednesday group have started to explore Taiko Drumming, experimenting with ways to make different sounds, combined with projected visuals, to create a performance.