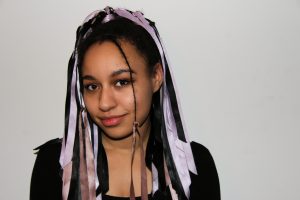 We're delighted to announce that The Stage Scholar for this year's Diploma in Professional Musical Theatre intake is student Anais Lone! Anais joined Wac Arts several years ago on our Junior Wac Arts programme, progressing onto Senior Wac Arts Sunday classes before moving onto our flagship Diploma course. Just this summer she was awarded the WAC-LAMDA bursary, which funded a place on one of LAMDA's coveted Introduction to Professional Musical Theatre summer short course.
Anais was selected for The Stage scholarship through an audition process judged by West End actor and singer Johnny Amobi, singer/songwriter Kevin Leo and actor and Wac Arts patron Danny Sapani, who recently starred in Les Blancs at the National Theatre. Students showcased their singing, dancing and acting skills to the panel, all of whom watched a brilliant variety of audition pieces and then spent an afternoon deliberating on the winner.
Anais said, "I'm so thankful and incredibly honoured to receive The Stage Scholarship! Having the support of both Wac Arts and The Stage to guide me down this yellow brick road through the arts is an amazing feeling – now I'm even more motivated to make everyone and myself proud. Watch this space."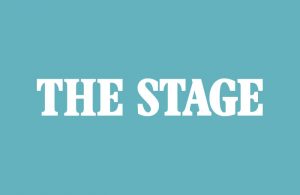 The Stage Scholarship supports Anais' training in her first year. Scholarships are a vital lifeline to many students, allowing them to put all their time and energy into learning and developing skills without the financial pressure of course fees. We are immensely grateful to The Stage newspaper for providing this fantastic opportunity for one of our students.
Of the news, Diploma Co-ordinator Martha Stylianou said, "We're very grateful to The Stage newspaper for recognising the importance of supporting young people through programmes like this – it provides a vital financial lifeline and allows students to fully immerse themselves in their studies."
Many thanks to The Stage for making all of this possible!