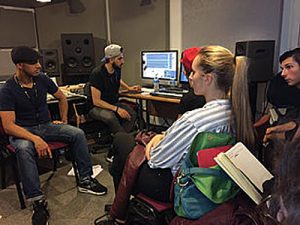 At Wac Arts we are dedicated to create a network of support for our students and community. To this end, we are delighted to announce we have teamed up with Ultimate Artists.
Ultimate Artists is a development programme that focuses on nurturing talented artists in key disciplines of musical practice including: vocal development, song writing, production, audition prep, performance technique, musical theatre and much much more. The programme is led by exceptional experts in their fields. These include: Joshua Alamu (vocal coach to Little Mix & Fleur East, The Voice), Aamir Yaqub (Grammy® Award winning Engineer, Producer and Songwriter) and Eva Brandt (Rock School and UA Director) as well as musical theatre royalty, Richard Halton and Julie Gossage. The programme aims to help students realise their potential over a specialist designed nine day intensive programme.
At Wac Arts, we believe that this programme is the perfect progression root on to our, degree equivalent, Diploma in Professional Musical Theatre. As a feeder school for the Diploma, Ultimate Artists will be attending our end of year show and vice versa to share our students' talent and, as of next year, we will be working with Ultimate artists to create further exciting and innovative collaborations.
Ultimate Artists will also be working with Senior Wac Arts, delivering Master classes with their industry contacts for our young people. This will be a great opportunity for the young stars at Wac Arts to work with the top of the performing arts crop. An invaluable experience for all!
Last week Ultimate Artists paid a visit to Wac Arts, and some of our Diploma in Professional Musical Theatre students had the opportunity to audition for scholarship places for their residential professional music development programme this summer. We're delighted to announce that six students were awarded places and for nine days this summer they'll be off to Hertfordshire to hone their singing, song-writing, music production and performance skills. It's a great opportunity for them to meet other singers and performers, all whilst under the tuition of current industry professionals. Well done all!
Wac Arts will be at the Ultimate Artist showcase night, speaking with students about what Wac Arts could offer them as the next step into the world of performing arts… whether this is on the full time Diploma or on the professional approaches classes on a Sunday. We will also be there cheering on our six scholarship students who will be performing and showing off the skills they have learnt on this intensive singing experience.
There are still places available on the Ultimate Artist course for the 15TH – 23RD AUGUST 2016!
Apply now- www.ultimateartists.co.uk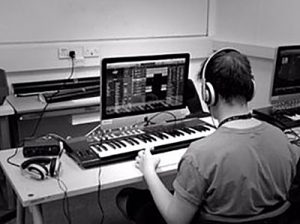 Wac Arts is also running a Professional Approaches to Performance summer programme – running every evening from August 22nd-August 26th this is the perfect chance to get intensive tutoring from industry professionals. If you're about to head off to drama school or are starting on our Diploma in Professional Musical Theatre this Autumn this is the perfect way to immerse yourself back into the performing arts. You can find more information on this here.